Council Member Dave Martin's District E Newsletter - April 2015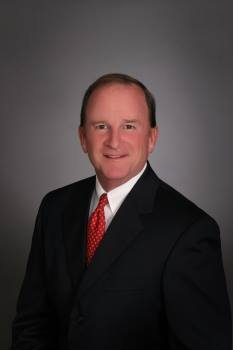 Residents of District E,
When City Council passed the budget last year we included the allocation of dollars to what is referred to as Council Service Budgets. Each district council member was given a total of $1 million to spend on projects that would benefit their respective council district. As a result, over the past year I have met with city departments and constituents regarding recommended needs and projects that would positively affect the quality of life and public safety for District E constituents, and am happy to announce all that have been requested have been approved by the Administration. These projects include:
Increased frequency of mowing from a 21-day cycle to a 14-day cycle in District E parks, esplanades, libraries and multi-service center grounds
The purchase of three (3) additional lifeguard stands at Wilson Memorial Park Pool
Beautification of the Clear Lake City Boulevard medians between Highway 3 and I-45 with the planting of 100, 15-gallon trees
Funding to revise the Sylvan Rodriguez Park Master Plan to include the design and construction of a Clear Lake Community Center
Installation of Wi-Fi at the Kingwood Community Center
Design and Construction of new street signage for the Kingwood Community Center
Improvements to all fire stations throughout the district, including but not limited to the purchase of new storage sheds for Fire Stations 65, 72, 94 and 105
Modular building repairs to Fire Station 53
Construction of a "watch office" at Fire Station 102
Replacement of the "Booster Trucks" at Fire Stations 65 and 103
We look forward to seeing all of these projects be carried out and will keep the public updated with the progress of each.
This week those of us of the Christian faith have celebrated what is known as Holy Week in anticipation of Good Friday and Easter Sunday. It is a special time for me each year and allows time for reflection and celebration of the death and resurrection of our Lord and Savior. I also would like to wish those of Jewish faith a Happy Passover, which begins this Friday, April 3 and runs through Saturday, April 11. Please note, in observance of Good Friday, my office will be closed this Friday, April 3. My staff will look forward to responding to all calls and emails when they return on Monday, April 6. With that said, I wish each and every one of you a very Happy Easter!
As always, thank you for allowing me the opportunity to serve you as the District E Council Member here at City Hall. It is a true honor and privilege.
Sincerely,
Dave Martin
Save the Date: Final Kingwood Mobility Study Stakeholder Meeting
Council Member Martin, Gunda Corporation, LLC. and the Kingwood Area Mobility Study Steering Committee will be hosting the final Kingwood Area Mobility Study Public Stakeholder Meeting on Tuesday, April 21 from 6:30 p.m. - 8:30 p.m. at the Kingwood Community Center located at 4102 Rustic Woods Drive.
The meeting has been scheduled to discuss the final outcomes and recommendations of the mobility study conducted by Gunda Corporation, LLC. over the past year. A brief synopsis of the study as well as the final report will be presented by members of the Kingwood Area Mobility Study Steering Commitee and Gunda Corporation, followed by an opportunity for public comments and questions.