'RHOA' Newbie Demetria McKinney Denies Being Fired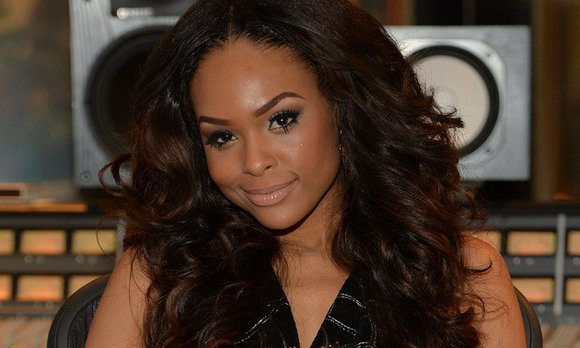 Last hired, first fired?
Demetria McKinney has come forward to address multiple reports that she was fired from the "Real Housewives of Atlanta."
Rumors of her departure followed the recent reunion show taping that took place with Demetria nowhere to be found.
Radar Online claimed that McKinney had been banned from the set and would not be returning next season because producers felt her storyline wasn't too boring.
Radar quoted a source who said, "Though she caused some drama early on, the producers didn't feel that Demetria had enough to bring to the table."
Well, Demetria hit up Hello Beautiful to deny the rumors, implying that her "music career" conflicted with the reunion taping schedule.
"There have been rumors circulating that I was fired from RHOA and "banned" from the reunion set. This is completely untrue. Let me "Keep it 100." I was not 'banned' from the reunion set nor was I fired from the show. I am under contract for this season just like the rest of the cast. Fortunately, because of the platform the show has provided for me, my music career has escalated and that will always come first. In addition to continuing to support 'RHOA,' I am currently busy with my live performances as well as preparing for the upcoming Funkfest Tour that I have been added to with R. Kelly, SWV and Erykah Badu. Thank you to all the 'RHOA' fans out there who continue support '100' and my new single 'Trade It All' and don't forget to check out the video with cameos from my girls Claudia and Cynthia."
Do you believe her?
For more information got to http://www.blackamericaweb.com