The Justice League Movies Might Not Be As Serious As We Thought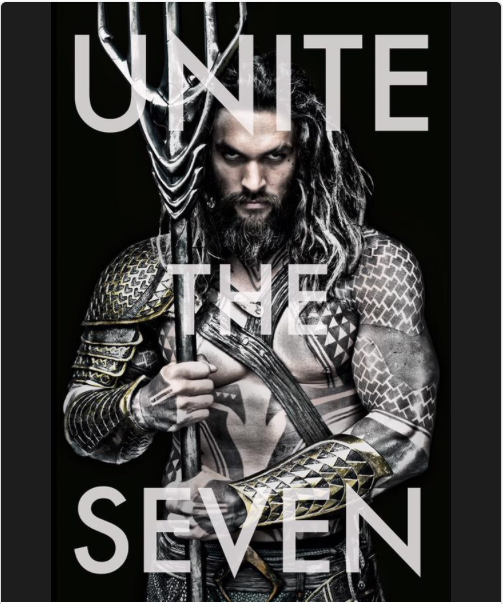 Stop me if you've heard this one: a Batman and a Superman walk into a bar and they're not allowed to crack any jokes… That's pretty much what the rumor was from the start. A report has been circulating for a while that Warner Bros. has a "no jokes" policy on their superhero flicks, instead focusing only on the "dark and gritty" nature of the DC cinematic universe. However, recent statements from Aquaman himself have placed some doubt on what we can expect from Justice League and the standalone films.
Jason Momoa recently spoke with The Hollywood Reporter for his film Red Road, but, of course, his role in the Justice League films came up. In speaking to all the buzz, he said,
Justice League is quite a ways off. We don't have scripts and stuff like that. I'll bring my professionalism there. I'll bring my sense of humor. Hopefully people will like that. If they don't, I'll modify it.
Yes, hopefully people will like it. If Marvel is any indication, fanboys and gals take their superheroes with a side of comedy. On the other hand, we all know how much everyone loved Christopher Nolan's take on The Dark Knight, but even he wasn't as serious as what we saw from Henry Cavill's Superman in Man of Steel. It's interesting to see how uneasy one film of a larger cinematic universe has made many of us, but you know what they say, you only get one shot to make a first impression.
So far, everything we've seen from Batman v Superman: Dawn of Justice has been badass but dark as hell. Literally, it's like someone dropped the characters in Photoshop and ramped up the shadows. Cavill's Superman is shrouded in rain and darkness, Batfleck lowered his head in a black-and-white image, Gal Gadot's Wonder Woman is ready to slice and dice in a fiery blaze of glory, and Momoa's Aquaman looks like the gangster boss of the Seven Seas. I, personally, would love to see the great Khal Drogo (I will never let that one go) crack a smile here and there, but we'll see what Zack Snyder and Warner Bros. have got in the pipeline.
Batman v Superman will be the biggest signifier of the franchise's future moving forward. As the title suggests, it'll act as a precursor to the upcoming two-part Justice League films. Aside from these DC greats lining making their respective appearances, we also have Jesse Eisenberg's Lex Luthor and a bunch of other stars rumored to participate, including Ray Fisher's Cyborg and perhaps Ezra Miller's The Flash.

For more information go to http://www.cinemablend.com