Aaron Hernandez Trial: What to Know as Defense Makes its Case Monday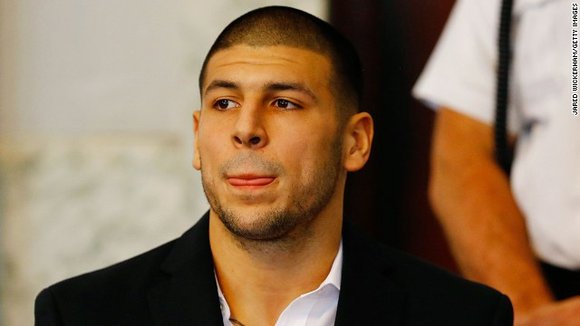 By Holly Yan and Susan Candiotti
CNN
(CNN) -- It took prosecutors months to present 131 witnesses to support their claim that former NFL star Aaron Hernandez killed semi-pro player Odin Lloyd.
Now, it's time for Hernandez's defense to give its side of the story -- and it could wrap up in just one day.
Hernandez, 25, is on trial for the shooting death of Lloyd, whose body was found in a Massachusetts industrial park in June 2013.
On Monday, an expert is slated to take the stand to challenge DNA evidence. But much of the evidence in the former New England Patriot's case is circumstantial.
Here's are some key points jurors will have to consider when they start deliberating as early as this week:
The Patriots owner's testimony
As news spread that Hernandez was under investigation in June 2013, Patriots owner Robert Kraft called in the tight end for a meeting two days after Lloyd's death.
"He said he was not involved," Kraft testified last week. "He said he was innocent, and that he hoped that the time of the murder incident came out because he said he was in a club."
There's only one potential problem with that claim: The time Lloyd was killed hadn't been made public yet by the time Hernandez met with Kraft. So how could Hernandez have known when Lloyd was killed unless he was there?
"What a great, great witness for the prosecution," CNN legal analyst Mel Robbins said. "Basically what happened is Aaron Hernandez lied to his boss. And the only way you rebut it is if you put him on the stand."
When questioned by a defense attorney, Kraft said he'd never had any problems with Hernandez and that the player was always respectful to him.
The fiancee's testimony
Hernandez's fiancee Shayanna Jenkins revealed for the first time last week that she believes a box she was told to remove from the couple's home the day after Lloyd's death contained marijuana.
That revelation may contradict the prosecution's previous suspicion that the weapon used in the killing was in the box. No weapon in the case has been recovered.
Jenkins said she suspected marijuana because the box smelled "skunky," the fiancee testified during cross-examination by the defense.
Earlier, she told prosecutors during direct examination that she didn't know what was in the box. She said Hernandez never told her, and she never looked.
After concealing the box with her daughter's clothing, Jenkins said she threw it away in "a random Dumpster," but could not remember exactly where.
The pair of Air Jordans
Much testimony has focused on the shoes Hernandez wore the night Lloyd was shot.
A Nike consultant testified that Hernandez was wearing Nike Air Jordan Retro 11 Lows in a size 13. About 93,000 pairs of that shoe were made, significantly fewer in a size 13. The shoe's sole makes a distinct impression, according to Lt. Steven Bennett of the Massachusetts State Police.
The consultant testified under questioning from defense attorney Jamie Sultan that other Nike shoes -- more than 3 million -- make the same impression.