Obama, Cuban president to 'interact' at Panama meeting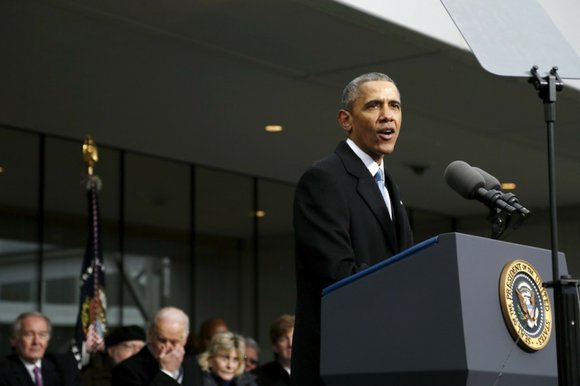 WASHINGTON (CNN) -- President Barack Obama will have an "interaction" with Cuban President Raul Castro at this week's Summit of the Americas in Panama, a senior U.S. official tells CNN.
"Since they're at the summit they'll certainly interact but currently no formal bilateral meeting (is) scheduled," the official said Monday.
The confirmation follows comments Roberta Jackson, the State Department official leading efforts to normalize relations with Cuba, made last Friday indicating the two would likely run into each other at the summit.
"I think on the question of the interactions, clearly, clearly President Obama knew when he made the decision to go to the summit and he knew that Cuba had been invited to the summit...that there would be an interaction at the summit," she said during a Brookings Institute event.
"The leaders are together a lot of the time. And so there will be an interaction with Raul Castro."
Such a meeting would be the first between the two since Obama announced in December plans to thaw diplomatic relations with Cuba and move towards opening an embassy in Havana. The announcement was lauded by many in the U.S. as long overdue, but many Republicans have expressed fierce opposition to a move they say is premature and will only further entrench, rather than help overcome, Cuba's long history of human rights abuses. Obama and Castro shook hands at Nelson Mandela's memorial service in December 2013, the last known public meeting of the two world leaders.
In an interview with New York Times columnist Thomas Friedman published this weekend, Obama defended the thaw as a "test" of a theory that thawing relations could produce better results than the prevailing policy toward Cuba, one made possible by the U.S.' strength in the world.
"We are powerful enough to be able to test these propositions without putting ourselves at risk. And that's the thing ... people don't seem to understand," he said.
"You take a country like Cuba. For us to test the possibility that engagement leads to a better outcome for the Cuban people, there aren't that many risks for us. It's a tiny little country. It's not one that threatens our core security interests, and so (there's no reason not) to test the proposition. And if it turns out that it doesn't lead to better outcomes, we can adjust our policies."
Jackson said she didn't know "exactly what kind" of an interaction Obama would have with Castro, but that it would be "useful" for the two to connect as the nations work to normalize relations.
"It's useful obviously to be able to have that contact and move things along so that we can get things done and open embassies and move ahead with his relationship," she said.
Obama administration and Cuban officials have met three times since that January announcement to work on restoring embassies.
The two-day summit, scheduled for April 10-11, is an opportunity for leaders from North, Central and South American nations to connect and discuss economic and humanitarian partnerships across the continent. Obama is scheduled to travel to Jamaica later this week to meet with leaders of Caribbean nations, before heading to Panama for the summit.
For more information go to http://www.cnn.com