Chaka Khan Weighs in on Bobbi Kristina and Past Drug Addiction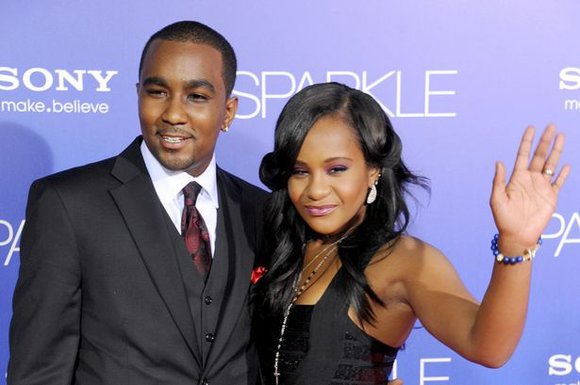 The love for Bobbi Kristina Brown has been fully present with family and friends voicing their support for her as well as sending prayers her way.
The latest to do so is Chaka Khan, who weighed in on the situation involving the daughter of Whitney Houston and Bobby Brown as well as her communication with the Brown-Houston family in a recent interview with the Daily Mirror.
According to Khan, 'everyone is devastated" regarding Bobbi Kristina's plight, which has resulted in her being placed in a medically induced coma on Jan. 31.
"I've been in conversation with the family. Everyone's devastated, everyone. I love Bobbi Kristina, I love Whitney, I love Bobby Brown. I love Cissy — I love them all," Khan said, referring to Whitney's mother. "But we just have to wait for what happens next. All I want to do is be there for them. I just need to pray … Whitney would be devastated. I wish she was here."
"You really don't know what this is like for a mother until it happens to you," she continued. "I think I'm pretty close to feeling what she would have felt and what she's feeling right now, wherever she is."
As the interview progressed, Khan reflected on her personal struggle with drug addiction and the steps she took to overcome her struggle. According to reports, drug use is said to be the reason behind Bobbi Kristina being discovered facedown and unresponsive in a water-filled bathtub.
"I call myself an ex-addict. For years I was having fun and it all made fun more fun for me. But life changes," Khan told the Daily Mirror . "As entertainers, we are highly sensitive people and there's no way things can't get to you. But you have to find ways to protect yourself from that crap. I've cut back on a lot of friends because they've got problems. You have to hand-pick your situations."
Khan went ton to recall nearly dying after an excessive cocaine binge during recording sessions with the funk band Rufus. As a result, the singer fell into a deep depression and ultimately collapsed in the home of her ex-husband Richard Holland.
"I was having trouble getting any sleep and I was very depressed," said Khan. "I came back home one morning and took a heavy-duty sleeping pill. It didn't work so I took another one. The next thing I know, I'm in an ambulance, getting my stomach pumped, and they told me that I nearly died."
For more information go to http://www.blackamericaweb.com