Houston Stylist and Designer Ashley Dunn to Host Women In Style Empowerment Brunch Fundraiser and Awareness benefiting Dress for Success Houston
Fundraiser and Awareness event to be held at River Oaks Event Studio, April 18, 2015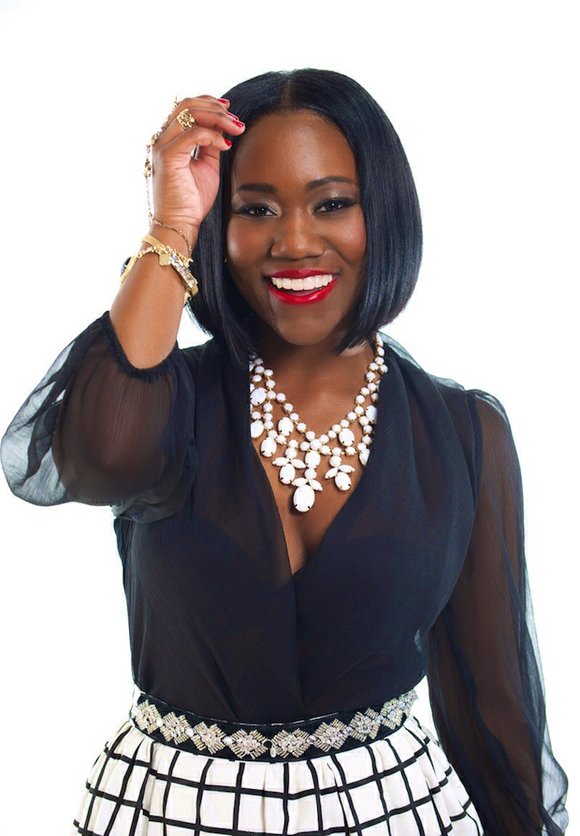 Houston, TX, April 3, 2014-This spring, fashion stylist and designer, Ashley Dunn, will host her first Women in Style Empowerment Brunch. Women from all walks of life will unite Saturday, April 18, at River Oaks Event Studio 2814 S. Shepard Dr. Houston, TX. 77098 to network and share their insights on life experiences in a fashionable atmosphere. The Women in Style Brunch will feature Houston's most noted women from television to fashion, including authors, and entrepreneurs.
Ashley Dunn has been noted for her work as a designer/stylist
philanthropist, entrepreneur, and an eagerness to unite and encourage women. Ashley, has been featured in Black Enterprise as 1 of 10 Female Icons in Fashion, her collection has been applauded by numerous news outlets, and she currently is the go-to fashion girl for television segments emphasizing trends and being stylish on a budget. Ashley was named Stylist of the Year 2014 in Houston, as well as being named Top 100 Young Professionals in Houston. It's only fitting that Ashley host her brunch to provide a platform for women with similar values to share their knowledge of life, in the areas of career, relationship, faith, beauty & style.
"My goal is to uplift & empower women and young girls through my work in the fashion industry. I want my work as both Stylist & Designer to show the various aspects of all women but to also serve as a platform to encourage women to be their best selves", said Dunn. "I struggled with low self esteem & not fully loving me for me, so this cause is near to my heart. A portion of all ticket sales will be donated to Dress For Success Houston- The mission of Dress for Success is to promote the economic independence of disadvantaged women by providing professional attire, a network of support and career development tools to help women thrive in work and in life.
In the last few months, Dunn has been working nonstop on adding additional pieces to the popular line & getting inspiration from her time at New York Fashion Week. Ashley will merge both fashion & empowerment by previewing new pieces from her Spring Summer 2015 Collection. This collection was designed with consideration of silhouettes, fabric selections and shapes for sizes 2 to 16.
Presale tickets for the event are available https://ashleydunnwomeninstyle.eventbrite.com/
For more information about Ashley Dunn visit:www.ashleydunnstyle.com
About Dress For Success Houston
Since 1998, Dress for Success Houston has provided business attire, a much-needed boost of confidence, and job retention and career advancement services to more than 30,000 women in the Houston community. In 2015, Dress for Success Houston will add more than 3,000 women to its growing number of success stories. An independent 501(c)(3) corporation registered in the state of Texas, Dress for Success Houston is part of a worldwide network of 137 affiliates. One woman, one suit, one job can change the world! Learn more at www.dfshouston.org