NFL Names First Female Official
Style Magazine Newswire | 4/9/2015, 7:54 p.m. | Updated on 4/9/2015, 7:54 p.m.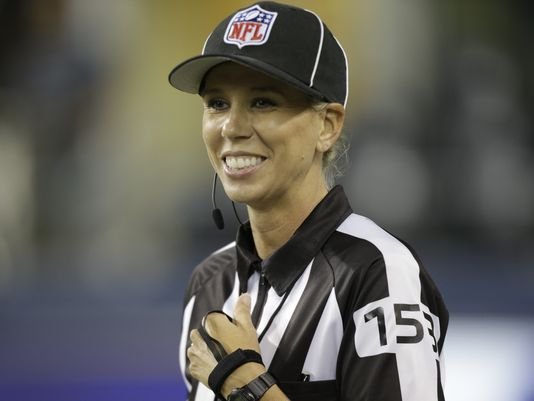 Remember the name Sarah Thomas. Her name is going down in history as the first full time official for the NFL. The mother of three got the official notification about her new gig from Dean Blandino, NFL vice president of officiating. Although she recognized the significance of this appointment, her focus is strictly on being the best official and continuing to do the things she loves. Thomas is one of two females (Maia Chaka is the second female.) in the NFL's advanced developmental program for referees. Thomas will serve as a line judge in 2015.
For more information, visit www.nfl.com.