Obama set to test engagement doctrine with Cuba in Panama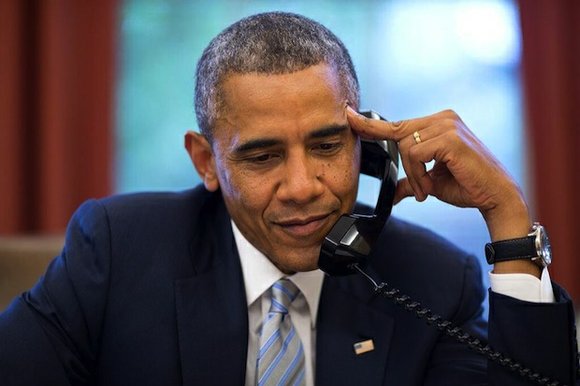 WASHINGTON (CNN) -- Emboldened after striking a preliminary nuclear deal with Iran, President Barack Obama heads to a gathering of South and Central American leaders this week prepared to test his doctrine of engaging sworn U.S. enemies, this time Cuba.
After a brief stopover in Jamaica Wednesday to meet with Caribbean leaders, Obama heads to the Summit of the Americas in Panama, where officials say he plans to "interact" with Cuba's President Raul Castro following his decision to improve relations between the two countries.
Castro is attending the gathering for the first time after Cuba was drummed out of the Organization of American States more than half a century ago.
Unlike past summits, when the United States' stance on Cuba was a major point of contention, White House officials expect the realignment to be hailed at the two-day event, during which Obama also plans to tour the Panama Canal and seek to ramp up commerce with Latin America.
Obama and Castro aren't scheduled to meet formally this week, but Obama's aides have hinted at a set agenda for whatever conversation emerges when they encounter one another on the sidelines of the conference.
That includes finalizing plans to reopen embassies in Havana and Washington and continuing to bolster commercial ties between the neighbors, which began to form after Obama lifted long-standing restrictions on commerce and travel last year.
It's also likely to center on Obama's decision to remove Cuba from the U.S. list of state sponsors of terror, a commitment officials say he'll make this week after receiving a recommendation on the matter from the State Department. The State Department recommended removing Cuba from the list. Obama said Thursday he was aware of the decision but hadn't been formally presented with the recommendation and therefore wouldn't comment further.
Cuba has raised the designation as a major objection in its talks with U.S. officials regarding normalizing relations between the two Cold War adversaries.
Obama, in an interview with NPR this week, signaled his predilection for removing Cuba's terror status.
"The criteria is very straightforward: 'Is this particular country considered a state sponsor of terrorism,' not, 'do we agree with them on everything,'" he said. "Those standards, those criteria are the ones that are going to be measured against the current activities of the Cuban government."
Obama and Castro, who spoke on the phone after the U.S. announced in December it was seeking to thaw frozen relations between the two countries, last interacted in person at Nelson Mandela's funeral in 2013 when they shook hands spontaneously.
Analysts predict their interaction this time around will be more substantive --- though not yet exactly chummy.
"I don't think there will be lots of hugs and kisses," said Ted Piccone, a senior fellow at the Brookings Institution Latin America Initiative. "I think it will be serious and it will be respectful and measured, and they will reinforce the larger theme...that dialogue and engagement is better for constructive relations than negative sanctions."