Driftwood Irish Journeys of Discovery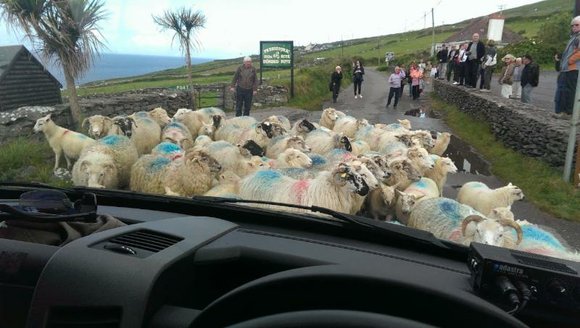 Explore the Real Ireland
April 13, 2015. County Wicklow, Ireland - Driftwood Irish Journeys of Discovery, offers a rare opportunity to get off the beaten path on a small group tour and explore the real Ireland.
Driftwood was developed by parent company Vagabond Adventure Tours of Ireland in 2011 because of a growing demand for small group excursions that veered away from the usual tourist routes. Driftwood tours head for the backroads and hidden corners of the country, offering guests the chance to see and experience a more authentic Ireland. These trips have a more leisurely pace than Vagabond's active adventure tours and keep the focus on Irish culture.
"There is an increasing demand for small, bespoke group experiences and especially those that place more emphasis on culture, history, historic homes and gardens," says Rob Rankin, founder of Vagabond and Driftwood tours. "A Driftwood tour is designed to showcase the real Ireland, something that you could never really discover on a larger tour or as an independent traveler."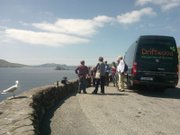 Driftwood Irish Journeys of Discovery takes small groups of up to 16 guests in comfortable customized Volkswagen sightseeing vans. These Driftwood vehicles access areas where the large coach tours can't go, such as backroads and byways, to see the dramatic Irish countryside and villages along the Wild Atlantic Way. Driftwood also times its visits to more poplar sights to avoid the crowds. The small group size not only allows for more flexible and spontaneous touring but provides the opportunity to stay in cozy, Irish-owned hotels. A Driftwood tour is also noteworthy because of the guides, who are steeped in Irish history, current events, poetry and folk lore. They are, by turns, entertainers, historians, raconteurs, singers, poets and funnymen. The pace is always of the tour is always relaxed and has the personal touch that captures the relaxed, humorous and sometimes quirky spirit of Ireland.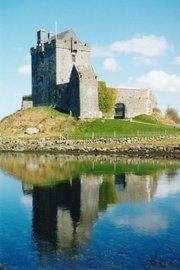 Driftwood offers 5, 7 and 11 day tours of Ireland and Northern Ireland, including:
The Backroads and Byways Tour Tour is a five-day tour that takes in counties Cork and Kerry, with time on the Dingle Peninsula and visits to Bantry House and Gardens, Killarney National Park and Blarney Castle. Priced from $1,040 per person, based on double occupancy, including accommodations and breakfasts.
For those with more time to see Ireland, there's the Discover Ireland Tour, an 11-day jaunt that goes from the Southwest up the Wild Atlantic way along the West Coast to County Donegal before going on to Northern Ireland. The Cliffs of Moher, the Slieve League Mountains, a walking tour of Derry and black cab tour of Belfast are all part of the fun. Priced from $2,200 per person, based on double occupancy, including accommodations and breakfasts.
About Driftwood Irish Journeys of Discovery & Vagabond Adventure Tours of Ireland
Since 2002, Vagabond Adventure Tours of Ireland has been leading travelers on small group tours around Ireland. Vagabond was founded by Rob & Amy Rankin after traveling extensively through Southern Africa. Impressed by the classic African travel modes of safari and overland tours, they decided to bring the concept to Ireland. They established Driftwood Irish Journeys of Discovery in 2011 as a division of Vagabond to offer trips for more leisurely travelers. For more information, visit vagabondtoursofireland.com