McNair Symposium to Feature Cancer Expert Arul Chinnaiyan, McNair Scholars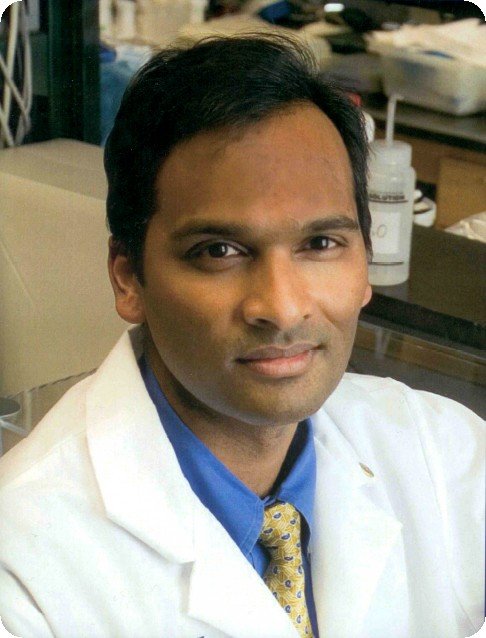 HOUSTON – (April 13, 2015) – The future of cancer research will be the focus of the fourth annual McNair Symposium at Baylor College of Medicine. The symposium will be held April 15 at 1:30 p.m. and will feature presentations as well as a panel discussion by three Baylor McNair Scholars and a guest lecturer. The symposium is made possible by the Robert and Janice McNair Foundation.
Dr. Charles Neblett, emeritus clinical professor of neurosurgery at Baylor and medical director of the McNair Medical Institute, along with Baylor President, CEO and Executive Dean Dr. Paul Klotman will make opening remarks

Guest lecturer Dr. Arul Chinnaiyan, S.P. Hicks Endowed Professor of Pathology, professor of pathology and urology, and a Howard Hughes Medical Institute investigator at University of Michigan Medical School, will discuss, "The Application of Integrative Sequencing for Precision Oncology."
Participating Baylor McNair Scholars are Dr. Matthew Ellis, professor and director of the Lester and Sue Smith Breast Center, presenting "Protogenomic Integration for Cancer Therognostics," Dr. Erez Lieberman Aiden, assistant professor of molecular and human genetics, presenting, "How Genomes Fold," and Dr. Chenghang "Chuck" Zong, assistant professor of molecular and human genetics, presenting, "Whole Genome Sequencing of Single Cancer Cells." A panel discussion by the presenters on the topic of "Cancer: Cure versus Chronic Disease" concludes the event.
The McNair Scholar program at Baylor identifies rising stars in four areas of biomedical research – breast cancer, pancreatic cancer, juvenile diabetes and neuroscience. The program is supported by the Robert and Janice McNair Foundation and managed by the McNair Medical Institute, which brings together McNair Scholars to share their efforts toward accelerating advances in science.
For more information, visit https://www.bcm.edu/news