LatinasWhoLaunch™: Beauty, Business And Blogger Networking Lunch Live!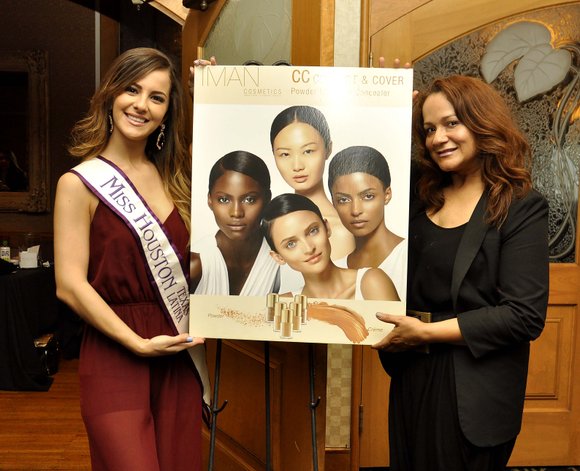 By: Monica Jones Monica is a fashion and beauty contributor. You can follow her on twitter @bornceo
IMAN Cosmetics, the leading cosmetic beauty brand, recently launched their new Eye Crayons in an array of six shades and presented it during the LatinasWhoLaunch event at the Downtown Club. The city of Houston's top Latina bloggers, beauty insiders and business women were treated to a day of pampering, networking, and inspiration.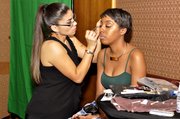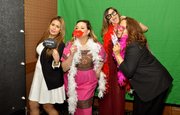 The beauty, business, and blogger luncheon included a 'Soy Latina' (I am Latina) photo booth, giveaways and an eye bar where attendees were treated to mini-makeovers that highlighted IMAN's latest collection. To complete the look, a dry bar gave guests a chance to upgrade their current hairstyles as the stylist crafted fresh from the salon looks with everyday convenience. The day was aesthetically pleasing to the eye as inspirational thanks to the all Latina panel including Miss Houston Latina, Alma Alvarez, and spokespersons from PAYCHEX and INCA Kola.
Each panelist spoke to the intimate crowd about what makes their brand unique and how they market to the Hispanic/Latino demographic. During her candid speech Alma Alvarez shared personal words of empowerment through her journey of self discovery while being crowned Miss Houston Latina. While CEO of INCA Kola Elizabeth Chalas Berman was unable to attend due to a family emergency her presence was still felt as Marketing Director, Eddie Rodriguez spoke about the legacy and the future of the brand. "INCA Kola prides it's business on family values, community affairs, and loyalty", stated Rodriguez. Natalie Velasquez, spokesperson of Paychex shared the importance of financial literacy and security for women, particularly those who own small businesses. Following the introduction of the panelists was a Q&A with attendees and those who joined in via live stream.
The LatinasWhoLaunch event provided a platform of resources for Latina women to help start or manage a business, build confidence in their dreams and proved that Latinas who dream big can also win big.