Ghostbusters: What We Know About The All-Girl Reboot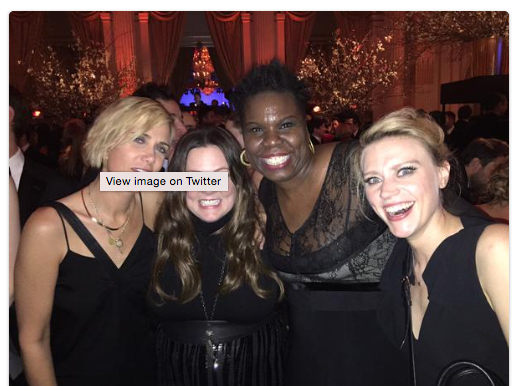 Who ya gonna call? When it came to the state of the Ghostbusters franchise, we really didn't know for the longest time. Rumors had persisted for years that a third Ghostbusters film was coming. That much we knew. But nobody had any clue whether it would it involve the original team of Bill Murray, Dan Aykroyd, Harold Ramis and Ernie Banks, nor not? Would Bill Murray be alive, or a ghost? Could original Ghostbusters helmer Ivan Reitman return to direct? Or would the baton be passed to a new generation of Ghostbusters?
Eventually, these questions – and many others – were answered… but in the process, a fresh wave of interrogations came along with each new piece of information. A new Ghostbusters team has emerged at Sony. Since the future appears very bright for the studio's Ghostbusters franchise, let's take a moment to slap on a proton pack and assess where we stand. Cue up the Ray Parker Jr. CD and dive in to our What We Know So Far for the Ghostbusters reboot, which is heading to theaters on July 22, 2016.
Melissa McCarthy
After months of deliberation – and details leaked by the Sony email hack – the studio finally decided to go with an all-female squad for the next Ghostbusters film. This was a rumored concept for some time, and once the decision was made, casting kicked in to high gear. Because the franchise was handed to Paul Feig (more on him later), the Bridesmaids filmmaker dipped into his pool of idea castmates and pulled out a very familiar face: Melissa McCarthy. The hire makes a lot of sense. In addition to Bridesmaids, Feig and McCarthy have collaborated on the immensely successful The Heat (also with Sandra Bullock) and this summer's hilarious Spy. Like a rabbit's foot, McCarthy has brought Feig luck when it comes to his big-screen endeavors… and they don't come much bigger than a reboot/spinoff of Ghostbusters. Recently, Feig admitted to IGN that while his new comedy will be an ensemble work, McCarthy's character acts as the team leader. Does that make her the new Day Aykroyd, or the new Bill Murray?
Kristen Wiig
Because there were so many possible directions for a new Ghostbusters movie as Sony moved its chess pieces around the board, we heard a LOT of possible names who wanted to slip into the overalls and sling proton beams at spirits. Even when it became clear that the studio wanted to push ahead with the all-female version of the team, names like Jennifer Lawrence and Emma Stone were circulated. Eventually, though, Paul Feig went right back to his Bridesmaids well and hired Kristen Wiig to run alongside Melissa McCarthy. Wiig's biggest hit as a movie actress came with Feig at the helm -- Bridesmaids earned a whopping $169 million domestically back in 2011, though the Saturday Night Live vet has had the most success lending her voice to animated films like Despicable Me 2 and How to Train Your Dragon. Feige told IGN that Wiig's character will be the audience's portal into the story. Now we're anxious to find out what he means by that.