Soul Singer Percy Sledge Dies At 73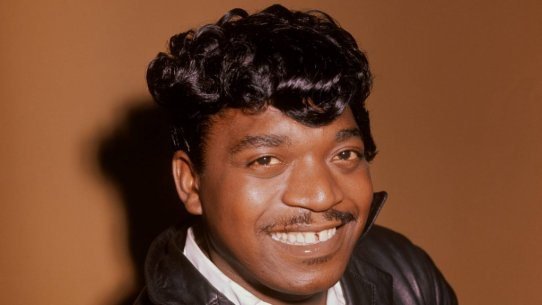 Percy Sledge, the R&B singer and Rock and Roll Hall of Fame inductee whose biggest hit, "When a Man Loves a Woman," became a staple of soul music, died today in Louisiana, reports CNN. He was 73.
Dr. William Clark, coroner for East Baton Rouge Parish, confirmed Sledge's death of natural causes to The Associated Press. Dr. Clark added Sledge was in hospice care for cancer. In 2014, the singer underwent surgery for liver cancer, said his agent and manager, Mark Lyman.
In a career that started in the 1960s, Sledge had a number of hits, including "Take Time to Know Her," "Warm and Tender Love" and "It Tears Me Up" among them.
But his first and biggest hit, "When a Man Loves a Woman," out-shined them all.
The slow melodious song came directly from the heart: Originally called "Why Did You Leave Me Baby," he'd written it about a former girlfriend, drawing from a tune that he used to sing to himself as a child. The song was about a girl who had left him for another guy. Heartbreak was a great inspiration for Sledge.
"I hummed it all my life, even when I was picking and chopping cotton in the fields," the Alabama-born singer told the Rock and Roll Hall of Fame.
At the time of the song's writing, Sledge was working as a hospital orderly, picking up gigs at night with a group called the Esquires Combo. In a fit of generosity, he gave the songwriting credit for "Woman" to two of the Esquires, Calvin Lewis and Andrew Wright, who had helped him with a few chords.
This Thursday his biggest hit turns 49 years old.
Below is a video of the legendary song. He will be missed.
For more information, visit http://blackdoctor.org