Latino Group Urges Democrats, Congress to Vote Against the TPP Ahead of Rumored Deal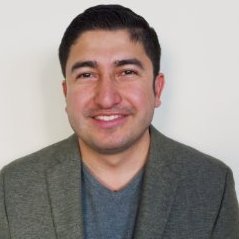 News reports are suggesting that a deal will be reached today on the TPP, a disastrous "free trade" deal, and that a vote could happen on the deal as early as next week.
Statement from Arturo Carmona, Executive Director of Presente.org:
"The Trans Pacific Partnership is a terrible trade deal for working people in the Unites States, Latin America, and Asia. The deal will only exacerbate income inequality as more and more jobs are shipped overseas and the impact to Latino communities will be two-fold: This will have a lasting effect on low wage Latino workers not only in the U.S. but in their home countries as well, leaving families to risk their lives in search of jobs across the border. We urge Democrats to take a stand against the TPP and protect all working families instead of siding with mega-corporations who are the only winners in this dangerous trade deal."
Presente.org, the nation's largest online Latino organizing group, is mobilizing it's 300,000 members against the deal which it believes would be disastrous for Latinos nationwide and across Latin America.
For more information, visit Presente.org