Project Beautiful Me: A Day Of Empowerment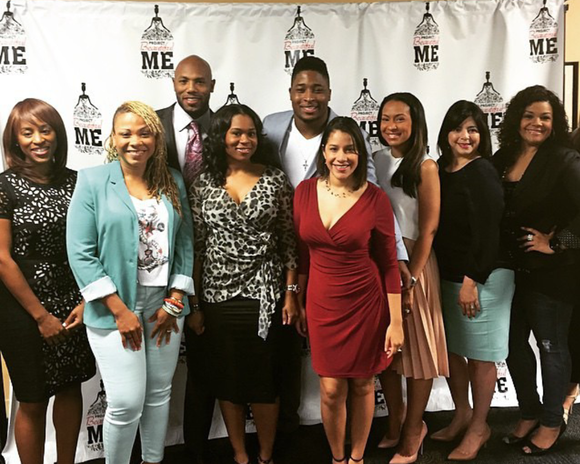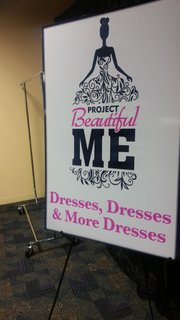 Last Friday, Project Beautiful Me, founded by Candace Ford, set out to accomplish a single goal: empowering and inspiring young girls to embrace their uniqueness and prepare them for future success.
While the future is to be determined, the high school senior female students at the Victory Preparatory School were given honest advice and were involved in open discussion with a wide range of panelists from 93.7 The Beat radio personality Devi Dev to Corey Nelson, Kyries Herbet, Danielle Desiree, Madeline Pena, Lisa Valadez and keynote speaker, Valeshia Butterfield-Jones.
Discussing the obstacles, trials & tribulations of growing up an African-American or Latina woman with an intent to succeed in a male driven world, each panelist spoke to the girls in attendance offering candid stories and background as to what drove them to break the glass ceiling. With major talking points including self-love, being authentic & the idea of how reputation goes in balance with perception, each panelist offered real world scenarios and outlooks for every student in attendance.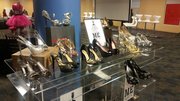 Following the panelist Q&A, the Project Beautiful Me staff transformed the workshop space into a personalized boutique, giving each of the girls the opportunity to experience an afternoon of pampering. Each student was treated to a "glam day" make over that included hair, make-up, and a manicure. In addition, thanks to the committed donors and volunteers, Project Beautiful Me's "prom boutique" provided an array of prom dresses, shoes, and accessories at no charge so that each girl could find the perfect fit for prom!
About Project Beautiful Me and Founder, Candace Ford
Candace Ford is the wife of retired NBA player TJ Ford. She is an entrepreneur, philanthropist, dedicated wife, and mother to TJ Jr., Peyton, and Austin Ford. Candace was born in Beaumont, Texas but now resides in Houston, Texas. She received her Bachelor's degree in Chemistry and has a Masters in Economic Development. She is also a member of Behind the Bench, The National Basketball Wives Association, which raises money and devotes time to charities on a local and national level through heightened public social awareness.
In 2011, Candace Ford founded Project Beautiful Me to create a platform for young girls to focus on their inner beauty. "When I created Project Beautiful Me, I knew that my ultimate goal would be to initiate change for young girls. I feel that every girl is unique and has different strengths that are not always showcased. I feel so passionate about introducing them to opportunities to discover, experiment, and participate in activities and events that they may not typically be able to, due to financial or personal constraints. It's all about believing in themselves, being beautiful inside and out and being confident in their own skin."
Share this story online at stylemagazine.com