Tuskegee University Professor Wins Award for Scientific Excellence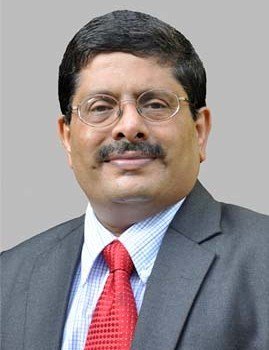 TUSKEGEE, Ala. (April 16, 2015) — Dr. Channapatna Prakash has been named the 2015 winner of the Borlaug CAST Communication Award. The Council for Agricultural Science and Technology (CAST) will recognize Prakash, a professor of crop genetics, biotechnology, and genomics, for helping to communicate the importance of food and agricultural science. He was announced as this year's recipient today at the National Press Club in Washington, D.C.
"Dr. C.S. Prakash represents the very best and brightest among 21st Century Tuskegee University research faculty and his contributions to this institution-past, present and future-will only continue," said Dr. Brian L. Johnson, Tuskegee University president.
According to its website, CAST is a nonprofit 501 (c)(3) organization composed of scientific societies and many individual, student, company, nonprofit, and associate society members. The organization was established in 1972 as a result of a 1970 meeting sponsored by the National Academy of Sciences, National Research Council. The Borlaug CAST Communication Award was established in 1986 and is given annually for outstanding achievement by a scientist, engineer, technologist, or other professional working in the agricultural, environmental, or food sectors for contributing to the advancement of science in the public policy arena, according to a press release about the honor.
Promotes safe use of modified crops
The organization praised Prakash for helping further the conversation about agricultural science through his scholarly publications, presentations, public outreach, and willingness to engage both conventional and social media. In 2014, the Huffington Post named him as one of the Top 30 Social Influences in Biotech and Biopharma. Prakash also conducts research and educational outreach—working actively to help educate communities and schools across the globe on both technical and societal issues of agricultural biotechnology.
Dr. Walter Hill, dean of the College of Agriculture, Environment and Nutrition Sciences said, "Tuskegee University and the Council of 1890 Land-Grant Institutions celebrates Dr. Prakash's award as he exemplifies the rich tradition of Tuskegee in scientific innovation, lifelong learning and service to the community."
Prakash has been with Tuskegee for 26 years, and was instrumental in initiating its biotech program that has trained countless minority students and scholars in agricultural biotechnology, while bringing competitively funded grants from several agencies. His research focuses on crop genomics, genetics, and biotechnology. Among his many achievements is the development of a transgenic (genetically engineered) sweet potato that is high in protein. He is world renowned for his efforts to advance public awareness of science issues in agriculture, especially on the safe use of genetically modified crops.
The namesake of the award, Norman Borlaug once praised him for "bringing common sense into the use of biotechnology."
Prakash has also served on the USDA's Agricultural Biotechnology Advisory Committee and the Advisory Committee for the Department of Biotechnology for the government of India. He is a Fellow of the American College of Nutrition, and he has won numerous accolades and honors, including the Progressive Farmer "Man of the Year" award.
About Tuskegee University
Founded in 1881 by Booker T. Washington, Tuskegee University is home to approximately 3,000 students from the U.S. and 30 foreign countries. The academic programs are organized into seven colleges and schools: 1.) Andrew F. Brimmer College of Business and Information Science, 2.) College of Agriculture, Environment and Nutrition Sciences, 3.) College of Arts and Sciences, 4.) College of Engineering, 5.) College of Veterinary Medicine, Nursing and Allied Health, 6.) Robert R. Taylor School of Architecture and Construction Science, and 7.) School of Education.
Tuskegee University is accredited with the Southern Association of Colleges and Schools Commission on Colleges to award baccalaureate, master's, doctorate, and professional degrees. The following programs are accredited by national agencies: architecture, business, education, engineering, clinical laboratory sciences, nursing, occupational therapy, social work, and veterinary medicine.
To learn more about Tuskegee University, go to: www.tuskegee.edu. To follow us on Facebook, go to: https://www.facebook.com/TUSKEGEEUNIVERSITY?ref=hl; Twitter at: https://twitter.com/TuskegeeUniv; and LinkedIn at: http://www.linkedin.com/company/24601?trk=prof-exp-company-name