First Lady Michelle Obama to Address 2015 Graduating Seniors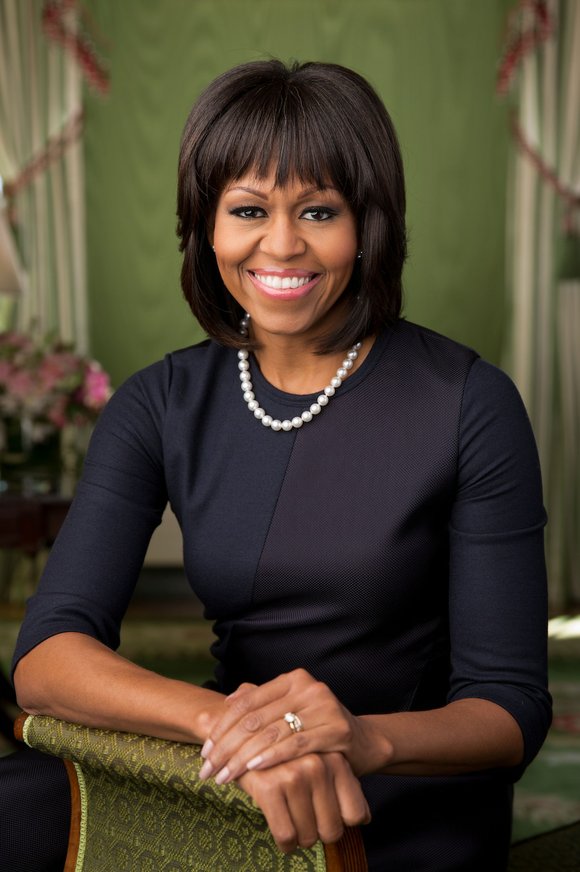 FAFSA Completion Challenge Winner: Dr. Martin Luther King, Jr. Preparatory High School (King College Prep) on June 9 at 7:00 PM (Central)
King College Prep's winning video can be found HERE.
First Lady Michelle Obama will deliver the commencement address to the Class of 2015 at King College Prep in Chicago, IL. King College Prep is a top-performing preparatory high school located in the heart of the historic North Kenwood community in the city of Chicago, and is the first public high school to be named for the iconic civil rights leader. King College Prep aspires for its students to experience a school culture and climate that promotes a legacy of academic excellence, social justice, and civic responsibility. The school has nationally-recognized programs in Fine and Performing Arts, in addition to a repertoire of Advanced Placement courses that are designed to ensure students are prepared for success in college.
King College Prep is the winner of the First Lady's FAFSA completion challenge - its video showcased student creativity and school-wide efforts around FAFSA completion with a mock episode of "Scandal." Along with a 94% graduation rate, King Prep students have a 100% college acceptance rate.
Additional information on Commencement Addresses by First Lady Michelle Obama:
In 2009, Mrs. Obama addressed the first full graduating class at the University of California, Merced and spoke at the Washington Math and Science Tech Public Charter High School Graduation in Washington, DC. In 2010, Mrs. Obama addressed graduates of the University of Arkansas at Pine Bluff, the George Washington University, and the Anacostia Senior High School. In 2011, Mrs. Obama addressed graduates of the University of Northern Iowa, Spelman College, and Quantico Middle High School. In 2012, Mrs. Obama addressed graduates of Virginia Tech, North Carolina Agricultural and Technical State University, and Oregon State University. In 2013, Mrs. Obama addressed graduates of Eastern Kentucky State University, Bowie State University, and Martin Luther King, Jr. Academic Magnet High School. In 2014, Mrs. Obama addressed graduates of Dillard University, the District of Columbia College Access Program, and an assembly of high schools in the Topeka, Kansas Public School District.
For more information, visit www.whitehouse.gov