Young, Electrifying British Pianist to Shine on the Stage of Jones Hall in Houston Symphony Debut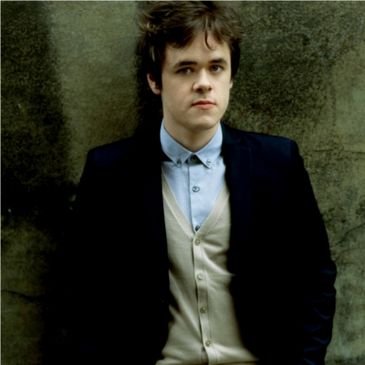 Internationally-acclaimed pianist Benjamin Grosvenor performs in Houston for the first time
Jun Märkl, known throughout Europe, Japan and North America, leads Grosvenor in bold Piano Concerto No. 1
Saint-Saëns Symphony No. 3 and Berlioz's overture Le Corsaire also featured in the program
HOUSTON (April 20, 2015) – German-Japanese conductor Jun Märkl and young British pianist Benjamin Grosvenor – who first shot to prominence at the age of 11 as the winner of the Keyboard Final of the 2004 BBC Young Musician Competition – are both making their Houston Symphony debuts in Beethoven Piano Concerto No. 1 on April 30 and May 1 & 3.
During his brief, but sensational career to date, Grosvenor has already received top industry accolades, including a Classic Brit Critics' Award, UK Critics' Circle Award for Exceptional Young Instrumentalist, a Diapason d'Or Jeune Talent Award and two Gramophone Awards: Young Artist of the Year and Instrumental Awards.
The 22-year old pianist and the orchestra will be led by German-Japanese conductor Jun Märkl known for conducting the world's most prominent orchestras and for his work in the realm of opera, with guest conducting appearances at the Metropolitan Opera, the San Francisco Opera, and the Hamburg, Vienna and Berlin State Operas, among others. Märkl – who studied violin, piano and conducting – is a highly respected interpreter of the core Germanic and French repertoire from the symphonic and operatic traditions.
The program will also feature the last of Camille Saint-Saëns' symphonies, Saint-Saëns Symphony No. 3, which was commissioned in 1883 by the Philharmonic Society of London. Saint-Saëns Symphony No. 3 premiered two years later with great success shortly after the passing of the composer's close friend and virtuoso pianist Franz Liszt. Saint-Saëns - who dedicated the piece to honor the memory of his deceased friend – considered his Symphony No. 3 a grand masterpiece, his greatest accomplishment. Also on the program is Berlioz's overture Le Corsaire, a piece inspired by the imagined dangers and excitement of a pirate's life. Le Corsaire is related to Lord Byron's semi-autobiographical, nautical, poetical tale The Corsair.
A free Prelude pre-concert discussion led by organist Daryl Robinson will be held 45-minutes prior to the start of the concerts at Jones Hall on Saturday evening and Sunday afternoon. Unless otherwise noted, all concerts take place at Jones Hall for the Performing Arts, 615 Louisiana Street, in Houston's Theater District. For tickets and information, please call (713) 224-7575 or visit www.houstonsymphony.org. Tickets may also be purchased at the Houston Symphony Patron Services Center in Jones Hall (Monday – Saturday from 10 a.m. to 6 p.m.). All programs and artists are subject to change.
Beethoven Piano Concerto No. 1
Thursday, April 30, 2015, 8:00pm
Friday, May 1, 2015, 8:00pm
Sunday, May 3, 2015, 2:30pm
Jun Märkl, conductor
Benjamin Grosvenor, piano
Daryl Robinson, organ
Berlioz: Le Corsaire
Beethoven: Piano Concerto No. 1
Saint-Saëns: Symphony No. 3, Organ Symphony
Jones Hall
615 Louisiana St.
Houston, TX 77002
Tickets from $25
About Jun Märkl
Jun Märkl has long been a highly respected interpreter of the core Germanic and French repertoire from the symphonic and operatic traditions. He was music director of the National Orchestra of Lyon (2005-2011) and of the MDR Leipzig Radio Symphony Orchestra until 2012. This season, he began the posts of chief conductor of the Basque National Orchestra in San Sebastian. He guest conducts throughout Europe and North America with such orchestras as the Atlanta, Baltimore, Cincinnati, Dallas, Indianapolis, and St. Louis Symphonies, as well as the NHK Symphony Tokyo, Deutsches Symphonie-Orchester Berlin, Hamburgische Staatsorchester, the Munich Philharmonic, the Oslo Philharmonic, the Helsinki Philharmonic, and the Orchestre de Paris.