Chris Brown Kicks-off Houston City Controller Campaign
Burt Levine | 4/22/2015, 8:32 p.m. | Updated on 4/22/2015, 8:32 p.m.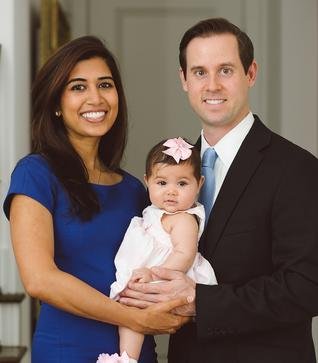 With nearly 20 years of experience, expertise and education best suited to supervise managing America's fourth largest city's $4.8 billion budget, $3.2 billion in investments and payroll for more 22,000 employees, Houston's Chief Deputy City Controller, Chris Brown, kicked-off his campaign Tuesday to be Houston's next City Controller.
"When budgets are tight every penny counts," said Brown, a trial-tested business and family man who built his own successful private-sector businesses and served at the top of the City of Houston Controller's office, where he became known for tirelessly finding opportunities to cut waste, fraud and abuse as the city taxpayers' best friend.
Brown is a fourth-generation, native Houstonian with deep roots throughout Houston. He graduated from Briargrove Elementary and Lee High School, where he was on the varsity swim team. He worships with his family as an active member at St. John's Episcopal Church. Brown earned a Bachelor of Business Administration in Finance from Texas Christian University and later an MBA in Finance from the University of Houston. Chris, his wife, Divya, an attorney, and their daughter, Milana, make their home in southwest Houston. His life has been committed in service to faith, family and freedom for Houston families.
Brown believes in dutifully watching over city tax-payer generated dollars and increasing returns on investments made on behalf of city taxpayers. In doing so, property taxes are kept at a minimum and this helps provide citizens the liberty to spend or save as they see fit more of their own hard-earned funds.
"With growing pension liabilities and falling oil and gas prices we no doubt will see property and sales tax revenues declining in the next year. Additionally, ongoing infrastructure and public safety needs will only further increase the need to create efficiencies in our governmental budget," he said to a packed crowd of over 120 supporters. The crowd included many generations of his family and lifetime friends, along with business and community leaders from every ethnicity and every area of Houston all of whom are committed to having an experienced and educated professional ready to head the City's top financial job on day one.
"It's critical for this city to have an experienced, responsible, financial executive leading this office. Most importantly, as a business owner, a public manager of funds and as a husband and father, I know shooting straight with the public and taxpayers, employees and elected officials is paramount. I'm known for shooting straight with my fellow Houstonians about City finances and being honest with all I come across," he said. Among the Controller's duties is serving as the citizens' financial voice in City government and serving as the watchdog for your tax dollars. "I will continue to serve as the watchdog of your tax dollars and tell my fellow Houstonians the truth about their City's finances. Working together, we can tackle the difficult challenges we face now and in the future," he said.
Share this story online at www.stylemagazine.com.