Author Terry E. Hill's New Novel "Come Sunday Morning Saga" to be Released on June 30th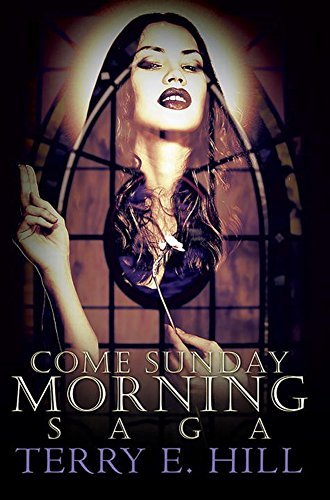 Nationwide (BlackNews.com) -- Elev8.com, an online property of Hello Beautiful and BET.com, recently profiled author Terry E. Hill as the next E. Lynn Harris for his story telling. Advance copies of Hill's next book, Come Sunday Morning Saga, which will publish on June 30 with Urban Renaissance a Carl Webber imprint, are available upon request for print and blog book reviewers.
Here is the book's synopsis:
Hezekiah T. Cleaveland is the handsome pastor of New Testament Cathedral in Los Angeles. His beautiful wife, Reverend Samantha Cleaveland, is the power behind Hezekiah and his megachurch, running their national television ministry with a firm hand. Jealousy and an unbridled lust for power drive Samantha to devise a plan that would remove the one thing standing between her and the spotlight she desires. During a Sunday morning sermon, a shot rings out in the sanctuary, and Hezekiah is killed. Samantha convinces the congregation that she has set aside her grief for the good of the church, and she is installed as the pastor of New Testament Cathedral. Not everyone is happy about her rise to power.
Hezekiah's former male lover, the wife of the church's assistant pastor, and a reporter seeking a hot story to jumpstart his career, are all looking for a way to take down Samantha Cleaveland. They might be underestimating the cunning and dangerous nature of their prey, though. Samantha has a secret that she's willing to go to any length to protect, and she doesn't care who she has to destroy in the process. As Samantha continues her shameless pursuit of power, she is trailed by this unlikely band of co-conspirators. Who will emerge victorious?
About the Author:
Terry E. Hill is a native of Southern California and now lives in Oakland. He and his writings have been featured on BET.com's monthly YOU GOTTA HAVE IT column, Crème Magazine, Elev8/Hello Beautiful, Black Literature Magazine, The Literary Network and numerous other print and online magazines.
For more information, visit www.Elev8.com