Girls Inc. of Greater Houston Hosts 19th Annual Strong, Smart, and Bold Celebration Luncheon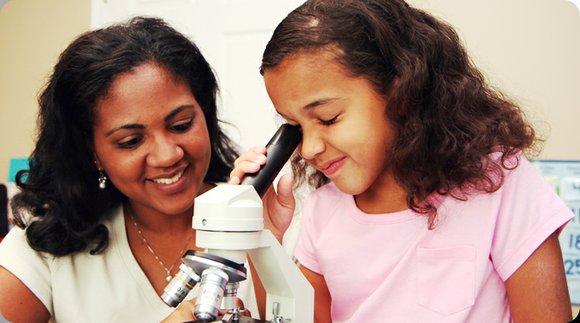 HOUSTON, TX (April 23, 2015) - Girls Inc. of Greater Houston is proud to host its 19th Annual Strong, Smart, and BoldTM Celebration Luncheon on April 23, 2015 at the Royal Sonesta Hotel Houston.
Author and lecturer Jan Hargrave will deliver this year's luncheon keynote. Hargrave is the author of four inspirational books about nonverbal communication, including Let Me See Your Body Talk, Freeway of Love, Judge The Jury, and Strictly Business Body Language. She is a popular speaker, distinguished educator, and frequent talk-show guest of local and national programs. Working with thousands in the field of personal growth and self-expression through seminars and workshops, Hargrave continues to inspire many of today's leading multinational corporations.
CEO and President of Cole Chemical, Donna Fujimoto Cole is this year's recipient of the Strong, Smart, and Bold Award – presented annually to a woman who has followed her own path, dedicated herself to education, pursued her dreams, and achieved her goals while also giving back to the community.
This year Girls Inc. will award its first Vanguard Awards to Ana Portillo of Voya and Katie Mehnert of Pink Petro. The Vanguard Award is presented annually to someone who is either a leader in her field or someone who has been of extraordinary service to Girls Inc. of Greater Houston.
Lockheed Martin is the recipient of the Corporate Vision Award, presented annually to a corporate entity that promotes advancement opportunities for women throughout the company and furthers opportunities for women and girls through its support of youth serving organizations.
The 2015 luncheon co-chairs are Jackie Ford, advisory board member and partner at Vorys, Sater, Semour and Pease LLP, and Michele Pilibosian, board member and VP of Legal Affairs at Direct Energy. This year's Honorary Co-Chairs are S. Shawn Stephens, partner and appellate specialist at King & Spalding, and Maria Zerr, a community advocate who dedicates her time to refugee resettlement programs and Nora's Home, Houston's first transplant patient hospitality center.
"What I love most about the Strong, Smart, and Bold Celebration Luncheon is that it truly celebrates all that Girls Inc. does in the community," said Rita Kirkup, Executive Director of Girls Inc. of Greater Houston. "Additionally, it's an opportunity to recognize some of the many amazing women in this city who lend their voices to advancing the rights of women and girls in this country."
The annual luncheon is the largest fundraiser for Girls Inc. of Greater Houston. Monies raised allow for the continuation of providing and implementing research-based after school and summer programs, ranging from leadership to STEM offerings to anti-bullying to self-confidence and overcoming stereotypes. All programs encourage girls between the ages of six and 18 to fulfill their dreams.
WHEN: Thursday, April 23, 2015 - Registration begins at 11 a.m.; doors open at 11:30 a.m.
WHERE: Royal Sonesta, 2222 W Loop S Fwy, Houston, TX 77027
MORE TICKETS: A table for ten ranges from $2,000 to $25,000. Individual tickets are $200.
Please call (713) 802-2260 for table and ticket purchases, or visit www.girlsinc-houston.org.
ABOUT GIRLS INC.: Girls Inc. of Greater Houston's mission is to inspire all girls to be strong, smart, and bold. Girls Inc. provides evidence based programming to girls ages 6-18 that touches on such issues as leadership, math and science, health and wellness, and saying no to drugs and alcohol. Striving to create a world that helps girls become independent, economically empowered young women, Girls Inc. encourages them to explore a world free of stereotypes and provides local school districts with much needed guidance and resources. For nearly 20 years, Girls Inc. of Greater Houston has served more than 18,000 girls.
For more information, visit www.girlsinc-houston.org.