HPLQ - Houston Public Library Quarterly Reading Series Presents Internationally Acclaimed Author Vikram Chandra and Tech + Art Expo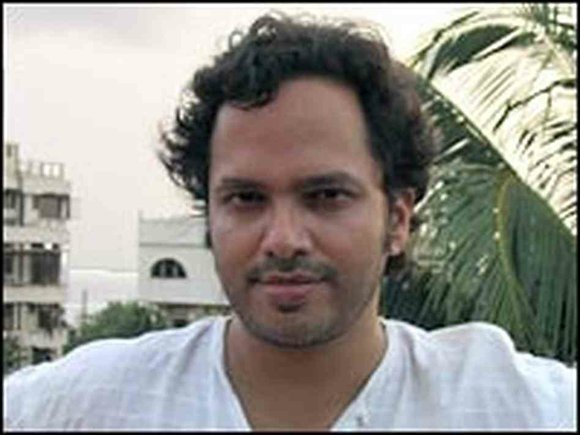 Houston Public Library Quarterly (HPLQ) continues with its second of four presentations with internationally acclaimed author, Vikram Chandra. Join Chandra for his discussion and book signing of "Geek Sublime" on Saturday, May 9, 2015 at Central Library, 4th floor Program Place, 500 McKinney, 77002. The event will include interactive demonstrations on coding and more. Chandra has worked as an independent computer programmer, and software and hardware consultant. His clients included oil companies, non-profit organizations, and the Houston Zoo. This program is being sponsored through the generous support of the Houston Public Library Foundation. The program is free and open to the public. For more details visit www.houstonlibrary.org or call 832-393-1313.
About "Geek Sublime"
"Geek Sublime" is a non-fiction work about the culture of computer programming and classical Indian aesthetics published in 2013 by Penguin India as "Mirrored Mind: My Life in Letters and Code;" and in 2014 by Faber & Faber as "Geek Sublime: Writing Fiction, Coding Software." The book was published in the United States as "Geek Sublime: The Code of Beauty, the Beauty of Code" by Graywolf Press in September 2014.
In the book, Chandra is searching for the connection between the world of art and technology, and what similarities are between writing stories and writing code. This is his first non-fiction work. Chandra explores such varied topics as logic gates and literary modernism, the machismo of tech geeks, the omnipresence of an 'Indian Mafia' in Silicon Valley, and the writings of the eleventh-century Kashmiri thinker Abhinavagupta. "Geek Sublime" is both an idiosyncratic history of coding and a fascinating meditation on the writer's art. Part literary essay, part technology story, and part memoir, "Geek Sublime" is an engrossing, original, and heady book of sweeping ideas.
About the Author
Vikram Chandra is the author of three highly acclaimed works of fiction, most recently, "Sacred Games." Born in Mumbai, he was raised by a highly successful executive father and a screenwriter mother noted for her contributions to Indian cinema. Chandra graduated from Pomona College in California with a BA in English with a concentration in creative writing. He attended film school at Columbia University, but dropped out to write "Red Earth and Pouring Rain." He later earned his Master of Fine Arts in creative writing from the University of Houston.
A computer programmer for almost as long as he has been a novelist, Chandra searches for the connections between the world of art and technology in his eye-opening nonfiction debut, "Geek Sublime." Programmers are obsessed with elegance and style, just as writers are, but do the words mean the same to both? He explores such topics as the male machismo of geeks, Silicon Valley's creative 'Indian Mafia', and the algorithmic nature of Sanskrit. In keeping with his transnational storytelling style, Chandra divides his time between California, where he teaches at the University of California Berkeley, and Mumbai.
ABOUT HPLQ
The Houston Public Library Quarterly (HPLQ), Four Books for Houston Reading Series is a citywide reading program that strives to cultivate a shared community experience through coordinated activities, events and exchanges based on four books, each featured independently and as part of a recurring literary series. The series will continue with the appearance of other outstanding authors in May, August and November 2015.
ABOUT THE HOUSTON PUBLIC LIBRARY
The Houston Public Library (HPL) operates 35 neighborhood libraries, four HPL Express Libraries, a Central Library, the Houston Metropolitan Research Center, the Clayton Library Center for Genealogical Research, The African American Library at the Gregory School, and the Parent Resource Library located in the Children's Museum of Houston. Serving more than seven million customers per year in person and online, HPL is committed to excellent customer service and equitable access to information and programs by providing library customers with free use of a diverse collection of printed materials and electronic resources, Internet, laptop and computer use, and a variety of database and reference resources with live assistance online 24/7.
For further information, visit the Houston Public Library at www.houstonlibrary.org or call 832-393-1313.