More Than 1,000 Volunteers Join Forces with the Houston Food Bank to Make Change Happen During "Comcast Cares Day"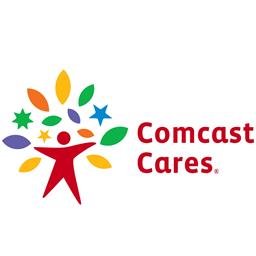 WHAT: More than 1,000 local Comcast employees and their families and friends will volunteer at the Houston Food Bank to provide hands-on help in the fight against hunger as part of Comcast's 14th Comcast Cares Day.
As part of 11 community projects throughout the Greater Houston area, Comcast volunteers will join Houston Food Bank executives and other prominent federal, state and city officials to work side-by-side to pack boxes for seniors, sort and box donations to be distributed to 600 partner agencies, pack bags with food for children, and prepare food boxes distributed to families in emergencies or natural disasters.
Comcast Cares Day will be the Houston Food Bank's second consecutive year partnering with Comcast to help residents struggling with hunger in the Houston community.
The Houston Food Bank is America's largest food bank in distribution to its network of nearly 600 hunger relief charities in 18 southeast Texas counties. Named top charity in Texas by Charity Navigator for financial performance and accountability, the Food Bank provides 59 million nutritious meals to food pantries, soup kitchens, senior centers and other agencies, feeding 800,000 people each year.
WHEN: Saturday, April 25, 2015
8 a.m. – Noon
WHERE: Houston Food Bank – 535 Portwall St., Houston, TX 77029
WHO: - More than 1000 Comcast employees, friends and family
Volunteers from the Houston Food Bank

Brian Greene, President/CEO, Houston Food Bank

Charisse Lillie, Vice President of Community Investment, Comcast Corporation

Ralph Martinez, Senior Vice President, Comcast Houston region

Gene Green, U.S. Congressman

Sylvester Turner, Texas State Representative

Jerry Davis, Houston City Councilmember

Jack Christie, Houston City Councilmember
For more information, visit Comcast.com or HoustonFoodBank.Org