Music Doing Good in Schools Returns to Zilkha Hall with "That's Classic!"
Students also present their original operetta, "The River of Revenge."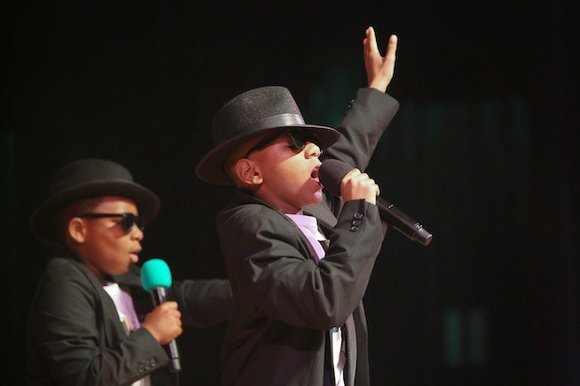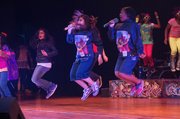 HOUSTON, TX (March 26, 2015) – The students who participate in Music Doing Good in Schools are back to the stage at the Hobby Center's Zilkha Hall (800 Bagby Street, 77002) to present "That's Classic!" on Friday, May 8, 2015, 7:30 pm. Children from Cummings Elementary, Stevenson Middle School, Gregory-Lincoln Education Center (GLEC), Chavez High School, Wheatley High School, Lamar High School and DeBakey High School collaborated on this production all year, culminating in the performance. Tickets are now on sale at the box office for $20 for adults and $10 for children under 12 and can be purchased at www.thehobbycenter.org or by calling 713.315.2525.
Music Doing Good in Schools participants have spent two semesters learning about the Medieval, Renaissance, Baroque, Classical, Romantic and Modern Contemporary periods in history through the music that emerged from each era. Their performance educates the audience about Gregorian chants, canons, experimental music, opera and many other musical styles. The original operetta, "The River of Revenge," was written in its entirety by the students. "When I mention classical music, most children sigh with boredom, loathing the idea of sitting quietly for hours on end. However, through exciting, children-centered curriculum and modern day references, they begin to take a liking to the genre. Then the light comes on! They have been listening to classical music most of their lives, they just didn't realize it," remarks program director, Aisha Ussery.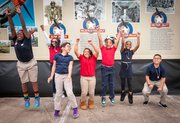 "That's Classic" also includes collaborations with Houston Symphony's Steve Wenig, Pam Blaine and Allison Conlan, who shared valuable knowledge and skills with our students.
In addition to the students, Houston musicians Starlic Williams (drums) and Urica Fernandez (bass) will round out the sound along with Music Doing Good artists, Rodney Waters and Phillip Hall. Additionally, Music Doing Good scholarship recipients Gabriel Maffuz-Anker will play violin and Michelle Zhang will be performing works on the Guhzeng, a traditional Chinese stringed instrument.
Adds Ussery, "I'm proud of the students. I'm proud of the process and the collaboration with assistant program director, Phillip Hall. How many children can say that they have written and performed their own operetta on one of the premier stages in Houston? It instills confidence and teaches them that they can accomplish anything, right here, right now — today. "
Music Doing Good in Schools engages the whole child in this innovative music and theater program designed to educate and empower students of Title 1 schools. The year-long program culminates in a student-driven performance at one of Houston's premier performing arts venues. The program is TEKS-aligned and challenges students to develop important life skills such as critical-thinking, conflict resolution, collaboration, leadership, and self-confidence. Participants are encouraged to ignite their creativity and hone their craft of self-expression. The program extends beyond the music to strengthen families, schools and communities.
Music Doing Good is a nonprofit arts organization that inspires and transforms children's lives through innovative, music-based programming and performance experiences. The outreach programs bring musical enrichment to children in Houston's most disadvantaged communities. The programs use music to stimulate minds, spark creativity and ignite imagination. Other Music Doing Good outreach programs include:
Music Doing Good with Instruments provides free gently-used instruments to underserved children and underfunded school districts.
Music Doing Good touches the lives of thousands of individuals annually as we strive to create a world where we all live in concert.
For more information, please visit www.musicdoinggood.org or call 713.715.4923.