Rienzi Presents Spring Twilight Tours in May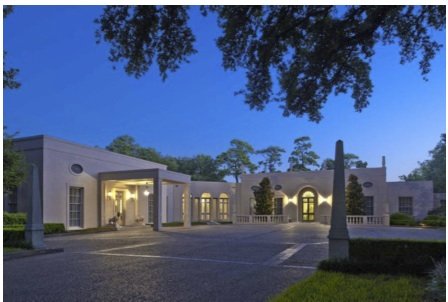 What:On Wednesday evenings, May 20 and 27, Rienzi opens its doors for spring Twilight Tours. Guests are invited to experience the MFAH house museum's collection and gardens after hours with light hors d'oeuvres, wine, Pimm's cups, and live music by the pool. Docents will be stationed throughout the house to greet guests and interpret the collection. Live music is provided on May 20 by Rom Ryan on the Spanish guitar, and on May 27 by Meghan Caulkett on the harp.
When: Wednesdays, May 20 and 27, 2015 6 to 8 p.m
Where:Rienzi, 1406 Kirby Drive
Free, limited parking is available at Rienzi or on Lazy Lane in River Oaks
Details:Admission is $15 or $12 for MFAH Members, and includes refreshments. Tickets will be available at the door or in advance. Visit www.mfah.org/calendar or call 713.639.7800 for reservations and more information.
Education: Rienzi, the MFAH house museum for European decorative arts, is the former home of philanthropists Carroll Sterling Masterson and Harris Masterson III. Opened to the public in 1999, Rienzi houses a substantial collection of European decorative arts, paintings, furnishings and porcelain, and an extensive holding of miniatures. Rienzi welcomes some 19,000 visitors each year for tours, family programs, lectures, concerts and a variety of special events.
Funding:Education programs at Rienzi receive generous funding from the Sterling-Turner Foundation; The Brown Foundation, Inc.; the Carroll Sterling and Harris Masterson III Endowment; and the Caroline Wiess Law Endowment for Rienzi.
For more information, visit mfah.org