Sen. Ellis Reacts to Fort Bend ISD Suspending Its Truancy Program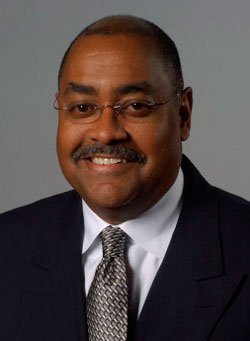 (Austin, TX) // Today, Senator Rodney Ellis (D-Houston) responded to the news that Fort Bend ISD would be suspending and reviewing its truancy program:
"I commend Superintendent Dupre and Fort Bend ISD for suspending their truancy program while the district conducts a review of its truancy procedures," said Senator Ellis. "My hope is that this review will bring the much-needed reforms to Fort Bend's truancy system, help to get students back into school, and reduce the school-to-prison pipeline. Sticking children in jail and forcing them to pay thousands of dollars in fines – which they often can't afford in the first place – is the wrong approach and counterproductive to the students' success."
On March 18, Senator Ellis sent a letter to United States Attorney General Eric Holder requesting that the Department of Justice begin an investigation into racial disparities concerning the application of Texas' truancy laws. On March 31, the DOJ announced it would begin an investigation into Texas truancy laws.
According to a recent Texas Appleseed study, in 2013, Texas prosecuted 115,000 truancy cases, more than twice the number of all other states combined. Statewide, 80 percent of students sent to court for truancy are low income, and African Americans, Latino, and special education students are disproportionately impacted.
For more information, visit www.rodneyellis.com/