Booming iPhone 6 sales fuel Apple's second-best quarter ever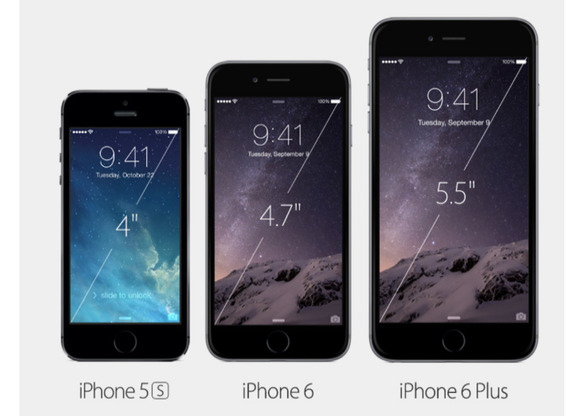 NEW YORK (CNNMoney) -- Apple just posted its second-best quarter ever -- and it didn't even have the holiday shopping season to help.
The company said it sold 61.2 million iPhones during the past quarter. That blew away even some of the most bullish forecasts.
IPhone sales typically soar during the last three months of the year and take a dive afterward. The new iPhone 6 debuted in September, helping Apple post the most profitable quarter in corporate history during the holiday season. But Apple customers were still buying up an astounding number of iPhones in the first three months of 2015, and the company said a higher rate of people are now switching to iPhones than in the past.
Still, Apple said only 20% of iPhone customers have upgraded to an iPhone 6 or iPhone 6 Plus so far, meaning Apple's streak of mind-blowing sales shows no signs of abating.
Mac, iPad and iTunes. The company also sold 4.6 million Macintosh computers, and it posted record sales for the iTunes App Store.
But Apple sold a disappointing 12.6 million iPads last quarter -- fewer than expected. That follows a general downward trend for the iPad -- and tablets in general -- as smartphone screen sizes get bigger.
Still, Apple contended that the iPad is well-positioned for long-term growth, noting that the number of people who say they want to buy an iPad and still haven't purchased one is large.
Though the iPad has been a disappointment, the success of the giant iPhone 6 Plus has been a big boost to Apple. The $100-more expensive iPhone 6 Plus helped Apple's gross profit margin grow year-over-year, reversing a years-long downward trend.
Apple Watch. Apple also believes the new Apple Watch can help add yet another major product category to its lineup, boosting sales and profit even more. The Apple Watch began shipping to customers last week, so sales of Apple's new smartwatch weren't reflected in the past quarter's financial statement.
On a conference call with investors, CEO Tim Cook didn't offer many hints about the success of the Apple Watch, but he noted customers' excitement on social networks.
"The response has been overwhelmingly positive," Cook said. "It's been really great to see the reaction of customers. We couldn't be happier."
Cook noted that there are already 3,500 apps available for the Apple Watch, which is remarkable for a smartwatch that has been in some customers' hands for all of four days.
"We're far ahead from where we expected to be from an application perspective," said Cook, who noted that the iPhone launched with just 500 apps, and the iPad launched with 1,000.
Cook said he expects the Apple Watch will begin selling in additional countries in June, once supply starts to meet demand. Currently, the watch is backordered until June or July.
One reason consumers haven't received their Apple Watches sooner is that Apple didn't always correctly predict which watches and bands would be most popular. Cook said that in some cases Apple "called that well," but in others, the company is making adjustments based on demand.