The First Herpes Vaccine Is Underway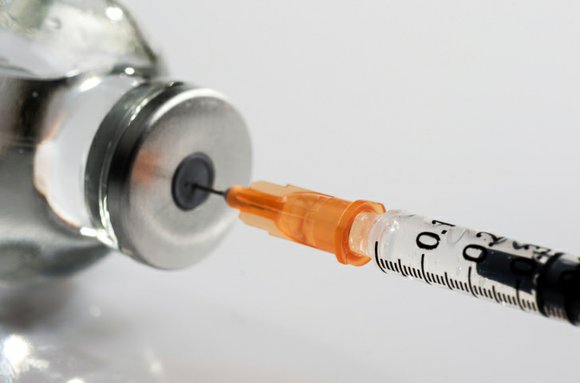 Did you know that herpes is actually very common? According to the Centers for Disease Control and Prevention nearly 770,000 people in America are infected with this STD every year! The reason being, the two strains of herpes (HSV-1, the oral kind, which appears as cold sores, and HSV-2, the genital kind) is so easily spread. Skin to skin contact is all that is necessary, and therefore even condoms cannot always 100% protect you from it.
According findings published in the research journal eLife, a new vaccine that will be effective against both strains is underway. Scientists at the Albert Einstein College of Medicine of Yeshiva University deem the vaccination to be just as effective on the disease when it is in a dormant state within the body.
"Developing a herpes vaccine is one of the holy grails of infectious disease research," said co-study leader William Jacobs Jr., Ph.D., a Howard Hughes Medical Institute Investigator and the Leo and Julia Forchheimer Chair in Microbiology & Immunology at Einstein.
The only downside to this soon to be scientific phenomenon is that it has yet to be tested on humans. Its current test subjects are mice.
This vaccine is certainly going to change the way science is done, as it is being developed in a way that vaccines have never been made before. A typical vaccine utilizes the method of exposing the immune system to a small amount of the ailment/disease in order to build neutralizing antibodies to help fight it away. This herpes vaccination, though only tested on mice, may prove that this is not necessary.
The vaccination is able to stop the disease from infecting cells and even keeps it from being dormant in nerve tissue, without exposing it any of the the virus. It is even being said that this vaccine is opening up the doors to possible HIV and tuberculosis vaccines as well.
"Genital herpes infections can not only be serious in and of themselves, but they also play a major role in fueling the HIV epidemic," said Dr. Herold. "People infected with HSV-2 are more likely to acquire and to transmit HIV–which further underscores the need to develop a safe and effective herpes vaccine."
The research team hopes to begin clinical trials on humans in the next few years.
For more information go to http://www.blackdoctor.org