Jeb Bush courts Hispanic evangelicals in Texas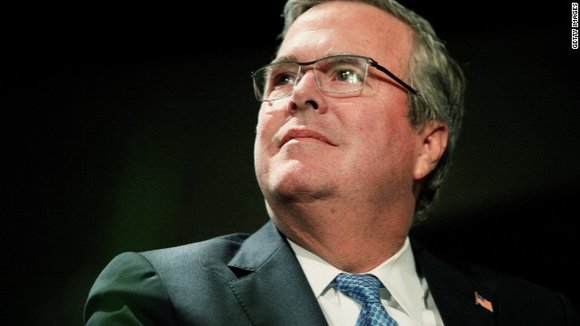 Bush appeared noticeably more comfortable at the podium than he has in previous formal speeches and gave several lines that fired up the audience. They later prayed for him after his speech, stretching out their hands.
"He understands our community," said the Rev. Samuel Rodriguez, who is the president of the NHCLC and introduced Bush on stage. "He speaks the language. I mean literally he speaks the language. But he also speaks the language of faith and family."
As has been the case with his other recent stump speeches, Bush also talked about his record on education reform and pushed for school choice.
Bush's parents, former President George H.W. Bush and former first lady Barbara Bush, who live in Houston, attended the event.
Bush joked that it was intimidating to have his mother in the room. "I know afterward she'll hit me across the head and say it's about the team, it's not about you," he said, adding that it's a "joy to be with them."
The event came a day after Bush traveled to Puerto Rico and reiterated his support for statehood. On Sunday, he had lunch in Miami with Zeus Rodriguez, the president of Hispanics for School Choice in Wisconsin, who was selected in a contest to eat with the governor.
For more information go to http://www.cnn.com