All Three Houston Astros RBI Teams Advance to 2015 MLB RBI World Series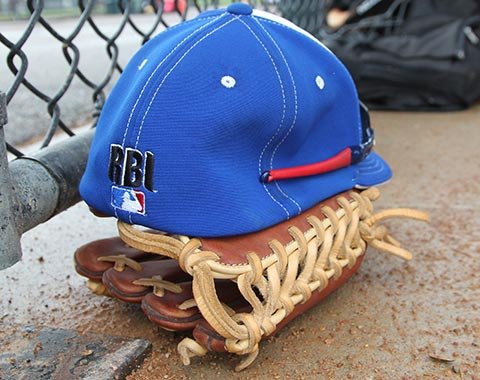 HOUSTON, TX - The Houston Astros RBI Junior Baseball, Senior Baseball and Softball teams have advanced to the 2015 MLB RBI World Series, taking place in Arlington/Grapevine, TX on Aug. 4 through 15. Houston has a team in each division in the 2015 RBI World Series, the most-ever for any city in RBI World Series history.
This marks the second straight MLB RBI World Series appearance for the Houston Astros RBI Softball and Senior Baseball teams, and the first for the Houston Astros RBI Junior Baseball team, since falling under the direction of the Houston Astros.
The three divisions advanced to the World Series by winning the MLB RBI Southwest Regional Tournament, held in Houston at the Astros Urban Youth Academy from July 23-26. During this tournament, the three teams went a combined 13-1. The softball team advanced after beating the Texas Rangers RBI team in the championship game, 11-3. The junior boys defeated Austin RBI, 6-1, and the senior boys also defeated Austin by a score of 5-0 in the boys championship games.
At the RBI World Series, MLB RBI awards an annual $5,000 scholarship to high seniors who have participated in an RBI program or league. For the second consecutive year, a Houston Astros RBI member has won this scholarship. This year's winner is Dashal Johnson, who will receive his acknowledgement at the RBI Banquet on August 10.
ABOUT MLB RBI:
The Reviving Baseball in Inner Cities (RBI) program, which has served approximately 2 million young people since its inception, is administered by Major League Baseball and is designed to give young people from underserved and diverse communities the opportunity to play baseball and softball, while also encouraging academic achievement and success and teaching the value of teamwork and other important life lessons. RBI currently serves approximately 230,000 young men and women in over 300 programs established in approximately 200 cities worldwide. MLB and its Clubs have designated more than $30 million worth of resources to the RBI program, and all 30 Clubs support RBI leagues. For more information about the RBI World Series, please visit MLB.com/rbiworldseries
ABOUT THE ASTROS URBAN YOUTH ACADEMY:
The Houston Astros UYA at Sylvester Turner Park on the north side of Houston boasts experienced instructors and hosts baseball and softball camps, clinics and other activities year-round, free of charge, to young athletes ages 7 to 17. In addition to the new Astros RBI program, the UYA staff will also provide mentoring, leadership development and assistance with the college application process.
For more information, visit MLB.com/rbiworldseries