50th anniversary of the Voting Rights Act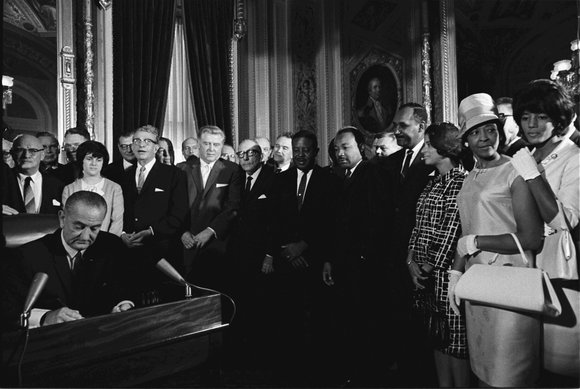 Today marks the 50th anniversary of the Voting Rights Act of 1965. This historic law was passed in response to an era in which many states, particularly in the south, mandated literacy tests, poll taxes, and other devices to institutionalize the disenfranchisement of the African American vote.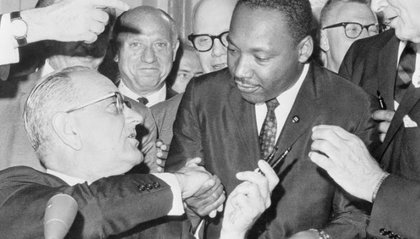 There were thousands of dedicated citizens and grassroots organizers who sacrificed blood and tears fighting these discriminatory devices in order to ensure that all eligible Americans can participate in our democracy, regardless of race, ethnicity, or economic background.
We have come a long way to guarantee our citizens' right to vote is protected, but we still have a long way to go. Instead of poll taxes and literacy tests of yesteryear, states now use controversial voter ID laws and gerrymandered districts to suppress the vote. In Texas, a federal court ruled last October that the state's voter ID law "creates an unconstitutional burden on the right to vote, has an impermissible discriminatory effect against Hispanics and African Americans, and was imposed with an unconstitutional discriminatory purpose." Just yesterday, the conservative 5th Circuit Court of Appeals unanimously ruled that the voter ID law violates the Voting Rights Act.
When it comes to redistricting, Texas was the only state in the country that adopted redistricting plans following the 2010 Census that have been ruled to be deliberately discriminatory against African American and Latino voters.
We are unfortunately reminded on a regular basis that it remains a work in progress to fulfill the constitutional promise that each and every eligible Texan has the right to have their voices heard at the ballot box.
Recently, Battleground Texas and Waters & Kraus LLP sent a letter to Texas' Secretary of State on behalf of eleven Texas voters revealing further disturbing reports of Texans' voting rights being denied. Under federal law, whenever eligible voters apply for, renew, or update their driver's licenses at a Department of Public Safety office, the state must give them a chance to register to vote or update their registration records.
Yet as the letter explains, the Texas voters named in the letter were unable to cast regular ballots in the 2014 general election either because their names were not listed on the registration rolls or their address information was outdated - even though each registered to vote through DPS. Several of these disenfranchised voters were denied the right to vote conventionally and forced to cast provisional ballots, some of which were not counted. One voter was unable to vote altogether.
The experiences of these eleven are examples of the systematic problems Texas citizens have faced. In less than two years, almost 5,000 Texans have complained to the Secretary of State about voter registration problems at DPS. This is probably just the tip of the iceberg, as those 5,000 are only the voters who made the effort to get their complaint on record. The majority of those complaints were reportedly caused by either a clerk at DPS failing to transmit the person's request to be registered to vote or a confusing system that made it unclear whether people who updated their driver's license information online also automatically updated their voter registration information, as well.
Unfortunately, voter registration problems at DPS are not new. A series of articles by the Houston Chronicle alerted state officials to these registration glitches as early as 2012.
I was encouraged by the Houston Chronicle's recent report that the Secretary of State's office agreed to investigate these complaints and review the policies and procedures that caused them. This is an encouraging first step, and I urge the state to work with stakeholders in good faith to find common sense, inexpensive solutions to the chronic registration problems at DPS.
Litigation shouldn't be the only tool our citizens have to guarantee their right to vote - especially in Texas, where we repeatedly rank near the bottom of the country in voter turnout. In 2014, turnout was 28.9 percent, ranking second to last in the nation. In 2012, it was barely over 50 percent, ranking 48th.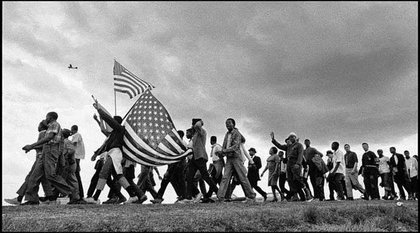 Working together, we can identify reforms that will not only protect Texas voters and increase voter engagement but will also make our voter rolls more accurate and secure.
The words of President Lyndon B. Johnson, speaking to Congress 50 years ago, remain apt today: "We cannot, we must not, refuse to protect the right of every American to vote in every election that he may desire to participate in. And we ought not and we cannot and we must not wait ... the time for waiting is gone."