District J Journal - August 9, 2015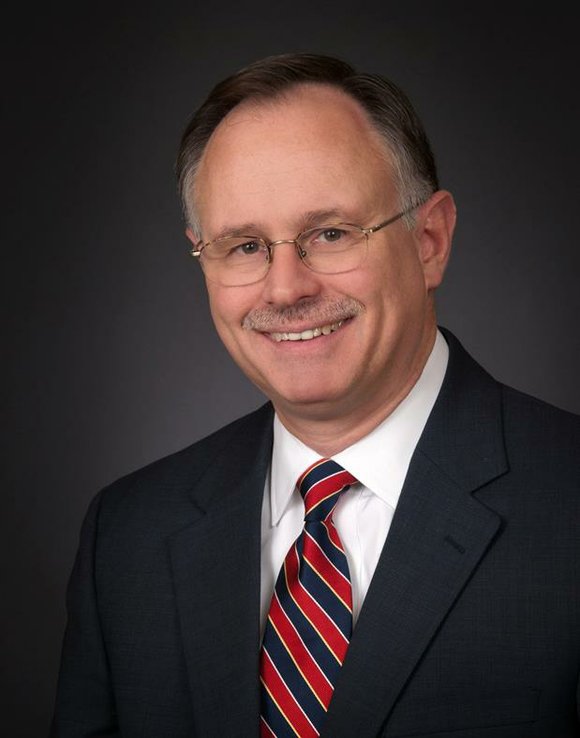 CASE Out-of-School Programs Keeping Our Kids Active in District J
Every year, the Center for Afterschool, Summer, and Expanded Learning (CASE) for Kids works to provide resources for out-of-school activities. When the District J office was contacted by this county-funded and administered program, my staff did not miss a beat in reaching out to our local schools to identify needs. Through these combined efforts, CASE for Kids was able to fund five out-of-school programs, throughout the first half of the year. These programs served a total of 317 students in District J, ranging in age from 4-19 years.
Sharpstown High School along with City Connections provided services for college readiness classes, leadership workshops, career shadowing, and an outreach effort to freshmen students who are a particularly at-risk. Sutton Elementary, also in Sharpstown, sponsored a half-day camp with CONNECT YMCA by providing literacy activities, outdoor recreation, art initiatives, STEM classes, and field trips.
Alief ISD was able to use the funds to increase participation in STEM (Science, Technology, Engineering, Mathematics) classes, sports, college and career readiness. More importantly, they were able to reach at-risk youth, which included increasing the overall STAAR exam scores of students at Boone, Best, and Horn Elementary schools.
The Partnership for the Advancement of Immersion of Refugees (PAIR) was able to reach over 150 refugee students at Lee High School through afterschool and summer programs. The Global Learners Initiative also included field trips and student mentoring. Southwest Schools' Bissonnet Elementary afterschool program in collaboration with City Connections provided funding for literacy, sports, arts and science classes.

I would like to say thank you to CASE for Kids for all of its hard work this summer. I look forward to working with this organization again in the near future!
Thank You,
Council Member Mike Laster, District J
METRO's New Bus Network
Changes to the local bus route system will begin on August 16, 2015. METRO will allow users to ride every local bus and METROrail for free from August 16th - 22nd. The new bus system is designed to allow for simpler routes, more frequent stops and service on Saturdays and Sundays.
You can plan your ride and compare with past routes by using the Dual Trip Planner. Please take this opportunity to look over the new routes and plan for the changes!
Invite BARC to Speak at Your Civic Club!
Representatives from BARC Animal Shelter and Adoptions are looking to speak at your community association regarding spay and neuter efforts! BARC has different spay/neuter programs available to the community including the Healthy Pets Healthy Streets program, the low cost spay/neuter clinic and the Trap, Neuter, Return program.
Please let the District J office know so that we can coordinate with BARC regarding your meeting schedule!
Concrete Panel Repairs Near Bissonnet & Gessner
The District J office has heard many constituent concerns regarding this stretch of Bissonnet. We are glad to announce that concrete panel repairs are underway!
These types of repairs provide a more permanent fix than an asphalt repair, but can take longer to complete. Three panels are being replaced with at least one lane open at all times. As always, please let the District J office know of potholes and road repairs that need to be addressed!
Upcoming Events
Please refer to the Community Events Calendar on our website for the time, and other event details. New events are added every week. Be sure to check it often!
Monday, August 10
-Mid West Super Neighborhood #20 Meeting
Tuesday, August 11
-Sharpstown Rotary Club
-City Council - Public Session
-AARP Chapter 50 Meeting
Wednesday, August 12
-City Council
Monday, August 17
-Gulfton Super Neighborhood #27 Meeting
-Sharpstown Civic Assc. Board Meeting
-Brays Bayou Association Meeting
Tuesday, August 18
-Sharpstown Rotary Club
-Council Break Week - No Meeting
-Braeburn PIP Meeting
Wednesday, August 19
-Council Break Week - No Meeting
-Midwest PIP Meeting
Thursday, August 20
-Westside Division PIP
Monday, August 24
-Southwest Management District Board Meeting
Tuesday, August 25
-Sharpstown Rotary Club
-Gulfton PIP
-City Council - Public Session
-Alief Super Neighborhood Council Meeting
Wednesday, August 26
-City Council
Thursday, August 27
-International District Board of Directors Meeting
For more information, visit www.houstontx.gov/council/j/