New Initiative on Integrated Health Care to Launch During Aug. 13 Public Forum at Rice's Baker Institute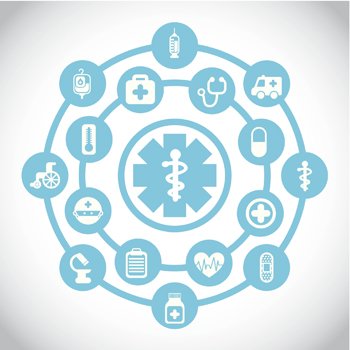 HOUSTON – (Aug. 11, 2015) – A major collaborative initiative to develop and implement recommendations to improve integrated health care in Texas will be launched at Rice University's Baker Institute for Public Policy Aug. 13 during a public forum. The initiative will address both financing and provider preparation. Sponsored by the Baker Institute Center for Health and Biosciences in conjunction with Mental Health America of Greater Houston, the forum is free and open to the public, but registration is required.
Who: Panelists: David Buck, professor of family and community medicine at Baylor College of Medicine and president of Healthcare for the Homeless–Houston; Octavio Martinez, executive director of the Hogg Foundation for Mental Health; Kenneth Minkoff, director of systems integration at the Meadows Mental Health Policy Institute; McClain Sampson, assistant professor at the University of Houston Graduate College of Social Work; Steven Schnee, executive director of Mental Health and Mental Retardation Authority of Harris County; and Jair Soares, professor and chair of the University of Texas Health Science Center at Houston Medical School's Department of Psychiatry and Behavioral Sciences.
Vivian Ho, the James A. Baker III Chair in Health Economics and director of the Center for Health and Biosciences, will give welcoming remarks.
Elena Marks, president and chief executive officer of the Episcopal Health Foundation and nonresident fellow in health policy at the Baker Institute, will serve as moderator.
What: A panel discussion and presentation titled "Making Together Work: Policy Solutions for Integrating Care."
When: Thursday, Aug. 13, 9 a.m. to noon. The panel will be from 9 to 10:45 and a presentation on the Integrated Health Care Systems Change Initiative will be at 11.

Where: Rice University, James A. Baker III Hall, Doré Commons, 6100 Main St.
Integrated health care, the coordination of primary physical and behavioral health care, is widely regarded as best practice and as essential to achieving the triple aim of patient experience of care, population health and decreased cost, according to event organizers. In spite of substantial evidence for the efficacy of integrated health care, significant barriers to its implementation exist. Foremost among these are financing and preparation of providers to practice in integrated health care settings.
Regarding financing, traditional fee-for-service reimbursement is generally not conducive to the provision of the team-based care required for integrated health care, organizers said. In addition, funding streams for mental health, substance use and other health issues are rarely integrated. Regarding provider preparation, traditional training programs for both medical and behavioral health professionals do not generally prepare providers to practice as part of a multidisciplinary team. This event will launch a major collaborative initiative to develop and implement consensus recommendations to improve both financing and provider preparation for integrated health care in Texas.
The public must register to attend this event at http://bakerinstitute.org/events/1729. A live webcast will be available at the registration page.
Follow the Baker Institute via Twitter @BakerInsitute.
Follow the Center for Health and Biosciences via Twitter @BakerCHB.
Follow Rice News and Media Relations via Twitter @RiceUNews.
Located on a 300-acre forested campus in Houston, Rice University is consistently ranked among the nation's top 20 universities by U.S. News & World Report. Rice has highly respected schools of Architecture, Business, Continuing Studies, Engineering, Humanities, Music, Natural Sciences and Social Sciences and is home to the Baker Institute for Public Policy. With 3,888 undergraduates and 2,610 graduate students, Rice's undergraduate student-to-faculty ratio is 6-to-1. Its residential college system builds close-knit communities and lifelong friendships, just one reason why Rice is ranked No. 1 for best quality of life and for lots of race/class interaction by the Princeton Review. Rice is also rated as a best value among private universities by Kiplinger's Personal Finance. To read "What they're saying about Rice," go here.