Governor Abbott Appoints Three To Upper Guadalupe River Authority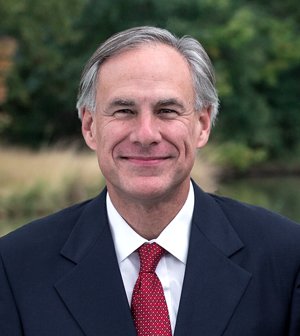 AUSTIN – Governor Greg Abbott has appointed Blake W. Smith, James "Wayne" Musgrove and Diane L. McMahon to the Upper Guadalupe River Authority for terms set to expire on February 1, 2021. The Upper Guadalupe River Authority was created by the Texas Legislature in 1939 to conserve and reclaim surface water for future growth in order to maintain and enhance the quality of life for all Kerr County citizens.
Blake W. Smith of Hunt is the owner and director of Camp La Junta. He is treasurer of Our Lady of Hills High School, member of the American Camping Association, and past president and member of the Camping Association for Mutual Progress. Smith was formerly president and member of both Hunt ISD Board of Trustees and Kerrville Public Utility Board. Smith received a Bachelor of Arts in Biology from Trinity University.
James "Wayne" Musgrove of Mountain Home is currently retired. He is the founding president of Gulf Island Development, LLC. Musgrove received an honorable discharge from serving in both the US Army and the US Navy. He a member of the Board of Directors of the Former Texas Rangers Foundation. Musgrove attended Lamar University.
Diane L. McMahon of Kerrville is currently retired. Previously she worked for United Space Alliance, NASA. She is currently a member of the City of Kerrville Parks and Recreation Advisory Board, treasurer for the Hill Country Master Naturalists chapter, river guide with the Riverside Nature Center and a collector for the UGRA Summer Water Study. Previously, McMahon served on the Headwaters Groundwater Conservation District board for eight years. McMahon received a Bachelor of Science and Master of Science in Biological Sciences from the University of Houston, Clear Lake.
For more information, visit gov.texas.gov