NCAA Punishment is Anyone's Guess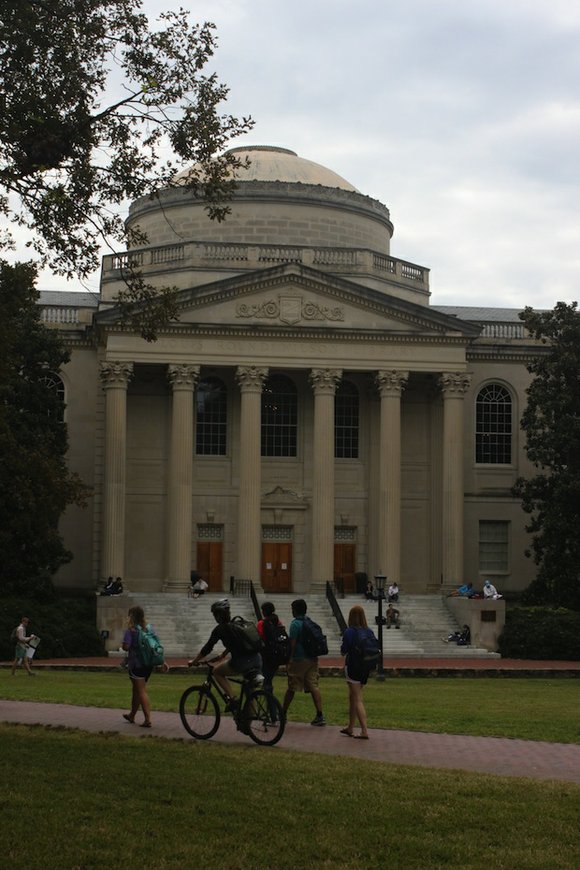 By Sara Ganim
CNN
(CNN) -- When football season begins, the University of North Carolina Tar Heels will have more than just 12 games to worry about. They're also facing the looming judgment of the NCAA infractions board for the worst academic fraud case in the history of college sports.
The NCAA found evidence of academic fraud -- five Level 1 violations -- and is pursuing sanctions against the university. The fraud went on for 18 years and involved members of the athletic department pushing athletes into sham "paper" classes where plagiarism was rampant, the university's own investigation found. It was institutional cheating used to keep players' grades up.
But if you want to take a guess at how severe the NCAA's sanctions will be, good luck.
A study of dozens of recent cases of academic fraud across the country found that when it comes to investigating and punishing universities for wrongdoing, the NCAA is all over the map.
Three respected university researchers analyzed 39 allegations of academic fraud since 1990, including UNC, and found a "lack of consistency" in how the allegations were handled. They also found that the NCAA is more inclined to "provide sanctions that keep in mind the impact on the larger association than practicing equitable decision-making."
"We found there were great inconsistencies," said Gerald Gurney, a former athletics-academic director at the University of Oklahoma who is now also the president of the Drake Group for academic integrity in collegiate sport. "There have been cases of obvious academic fraud ... and the NCAA has not been investigating those cases. And we are scratching our heads wondering why."
Gurney, along with Eric Snyder, also of the University of Oklahoma, and Ohio University's David Ridpath, examined cases in which the NCAA punished universities, as well as high-profile cases where it appeared the NCAA did not investigate.
According to the NCAA rules, if cheating benefited the eligibility of an athlete, and a member of the university staff knowingly participated, it is considered academic fraud.
But Gurney and his team found cases at two high-profile universities, Michigan and Auburn, which they say met that standard but were never investigated, and they believe there could be more that went unreported.
In the Michigan case, uncovered by the Ann Arbor News in 2008, hundreds of athletes took independent studies classes offered by one part-time faculty member. Critics say it would be impossible for that faculty member -- who was only working 10 hours a week -- to teach the classes, which were the equivalent of four teachers' course loads.
Ultimately an internal university investigation found no evidence of wrongdoing, and the NCAA decided not to pursue it.
At Auburn, 160 independent studies classes were offered in one year, and almost all were taken by athletes, specifically in football and men's basketball, a New York Times investigation found. Like Michigan, Auburn did an internal probe. It found the problems were the result of poor oversight and record keeping. Again, the NCAA did not investigate.