The 2015 MCE SUMMER FEST and The Rundown with Bishop3rd000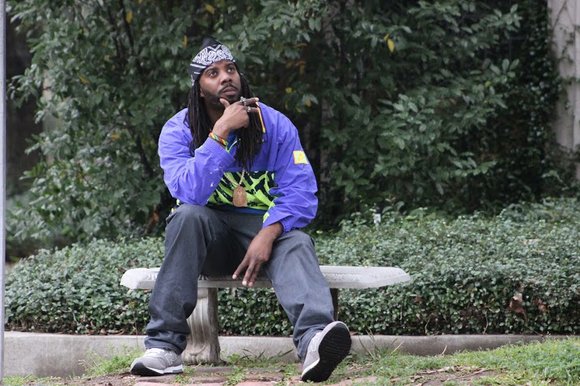 Houston is home to many multi-talented underground artists and prominent music moguls who have changed the dynamics of the music industry in an influential way-- The 2015 MCE SUMMER FEST is here to platform the next! Faciliated by one of Houston's top media producers, Mike Cap, the event will embody an ambience filled for the eclectic soul, live music, live art, dance crews, poetry, great food for purchase and an array of media outlets, A&R, and many other individuals out to support the independent creative scene. The two-day event will be held starting today, Saturday and Sunday at Roux 38 (3811 Ennis, St.) in the historical 3rd Ward community. The MCE Summer Fest will also serve as a benefit for future scholarships, internship opportunities and much more; that's dope. After speaking to several performing artists, the festival will expose over 50 plus independent artists whom you don't want to miss; get there early.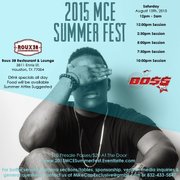 I got a chance to interview an artist by the name of Bishop3rd000, a local Hip-Hop independent artist by way of East Texas. Bishop3rd looks forward to gaining new fans as well as becoming a new fan of other artists performing at the event.
In comparison to other festivals, he mentioned, "You don't get that at other festivals [really], shout out to Mike Cap". When I asked Bishop3rd where his inspiration for music stems from, he said, "My music is a reflection of the times we're living in; it is me trying to make sense of the world in a rhythmic format". In the present state of Hip-Hop music, it's ingenious some of his biggest influences in music are, "Michael Jackson, Stevie Wonder, NWA, Ice Cube, Wutang, KRS-1, Outkast, Tribe called Quest, DMX, Rakim, Eminem, Kanye West, (as he listed on) Public Enemy, 2 pac, just to name a few but can't forget, Biggie Smalls, Nas and Jay-Z, duh [playfully] ". I asked him about his forth-coming studio project and the drop as he stated, "The album will drop A3C week, entitled Marsviewston, Trillexas [is to be announced soon]". Sounds like Bishop3rd000 will deliver some extraterrestrial-funk with a heavy hint of some classic Hip-Hop spews at the 12:00 session which runs to 2:30PM.
The 2015 MCE SUMMER FEST
Date: Saturday-Sunday, August 15-16, 2015
Time: 12:00pm-2:00am
Visit The 2015 MCE Summer Fest for ticket information and MikeCapExclusive for details on the official artist line-up and more details on the MCE Summer Fest. Go check out your local talent!
-12:00pm Session
-2:30pm Session
-5:00pm Session
-7:30pm Session
-10:00pm Session
-The Afterparty-
Follow @Bishop3rd000 for artist updates
(hashtag) MCESUMMERFEST