Rare Alaska Weathervane Scallops Arrive at the Oceanaire
Alaska Seafood & Wine Week offers scallop lovers exceptional, hard to find, seasonal indulgence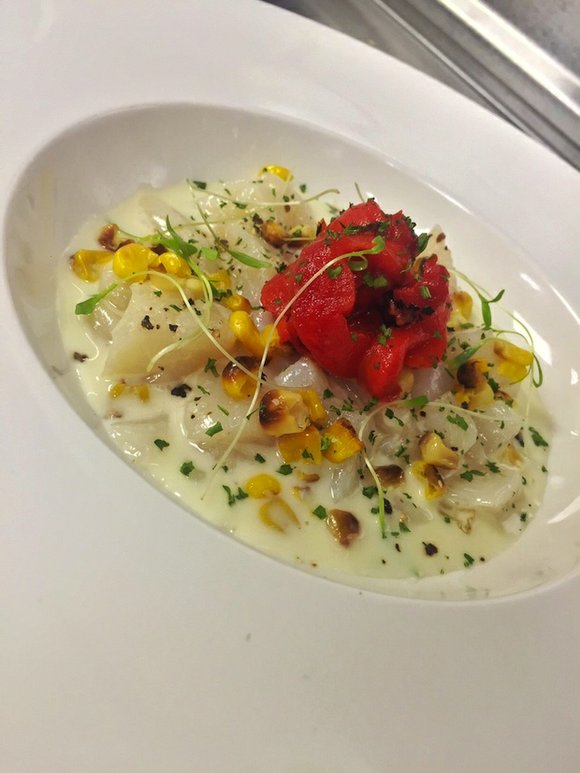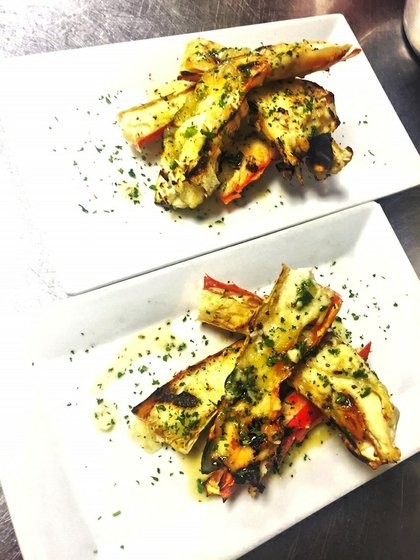 August 17, 2015 – The Oceanaire Seafood Room invites scallop connoisseurs to try the world-renowned, freshest Alaska Weathervane Scallops off its Alaska Seafood & Wine Week five course menu available only Monday, August 17 – Sunday, August 23. These very limited, high quality, frozen-at-sea scallops are the freshest seasonal delicacy straight from the fishing boats of Alaska Weathervane Seafoods.
Caught from the Bering Sea on the Arctic Hunter, the fishermen catch, shuck, clean, size-sort, box and rapid-deep-freeze the Alaska Weathervane within four short hours of capture. This process locks in the Weathervane's natural sweet flavor and delicate texture for scallop aficionados to enjoy around the world, from the remote pristine icy waters of Alaska. These scallops are not soaked in water nor combined with any chemicals in processing.
The Oceanaire's Alaska Seafood & Wine Week is a five-course menu that is sure to satisfy the whole family. In addition to Alaska Weathervane Scallops, guests can indulge in exceptional seafood offerings like Alaska King Crab, Wild Alaska Halibut and Wild Alaska Salmon. Each course is perfectly paired with wine selections of Mumm Napa "Brut Prestige" Sparkling Wine; Domaine de la Perrière Sancerre; La Crema Monterey Chardonnay; and Emeritus "Hallberg Ranch" Russian River Valley Pinot Noir. Guests can only order the Alaska Weathervane Scallops as part of the pre-fixed menu selections. The five-course dinner costs $85 per guest.
"We are looking forward to sharing this ultra-fresh seasonal indulgence with our loyal patrons," said Wade Wiestling, Corporate Executive Chef of The Oceanaire Seafood Room. "It is a short fishery with very limited catch so we encourage area-residents to come try these legendary scallops while we have them!"
Alaska Weathervane Seafoods is a marketing group formed by three of the Alaska Weathervane Scallop fishing boats and their crews to sell the sweetest, all-natural scallops in the world. These three fishing boats are the only vessels to hold license to catch and freeze onboard the legendary Alaska Weathervane Scallops. The scallops are fished sustainably in a manner respectful to the environment and other fisheries. For more information regarding the Alaska Weathervane Seafoods, visit www.alaskascallop.net
The Oceanaire provides the perfect setting to enjoy the freshest seafood flown in daily from around the world. The Oceanaire's knowledgeable staff provides guests with exceptional service by guiding them through the wide variety of items on the menu and selecting the perfect wine to complement any meal. For more information about The Oceanaire or to make reservations, please visit www.theoceanaire.com
ABOUT LANDRY'S, INC.
Landry's, Inc., wholly owned by Tilman J. Fertitta, is a multinational, diversified restaurant, hospitality, gaming and entertainment company based in Houston, Texas. The company operates more than 500 high-end and casual dining establishments around the world, including well-known concepts such as Landry's Seafood, Bubba Gump Shrimp Co., Rainforest Cafe, Mitchell's Fish Market Restaurants, Morton's The Steakhouse, The Oceanaire, McCormick & Schmick's Seafood, Chart House, Saltgrass Steak House, Claim Jumper and Mastro's Restaurants. Landry's also operates a group of signature restaurants, including Vic & Anthony's, Grotto, Willie G's and others. Landry's gaming division includes the renowned Golden Nugget Hotel and Casino concept, with locations in Las Vegas and Laughlin, Nev.; Atlantic City, N.J.; Biloxi, Miss.; and Lake Charles, La. Landry's entertainment and hospitality divisions encompass popular destinations including the Galveston Island Historic Pleasure Pier, Kemah Boardwalk, Aquarium Restaurants and other exciting attractions, coupled with deluxe accommodations throughout the Houston and Galveston area, including the luxurious San Luis Resort, Spa & Conference Center on Galveston Island.
For more information about The Oceanaire or to make reservations, please visit www.theoceanaire.com