Fire Department's Fourth Annual Open House Set for Oct. 10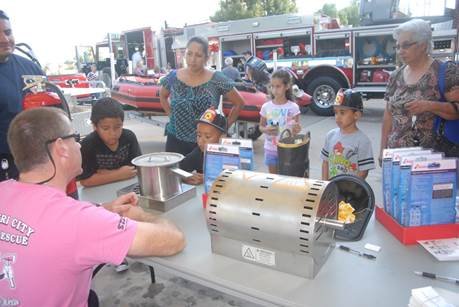 Missouri City's Bravest are set to host their Fourth Annual Fire & Rescue Services Open House on Saturday, Oct. 10 from 9 a.m. to 1 p.m. at Fire Station 1, 3849 Cartwright Rd.
The event will feature a variety of activities and demonstrations, including:
*A Fire Safety House
*Fire extinguisher training for adults; firefighter skills drills for children
*Exit Drills residents can practice at home
*Tours of the firehouse and of a fire truck
"We are excited about continuing our commitment to provide fire protection and education programs to the community," said Fire Chief Russell Sander. "Hundreds of residents and visitors have joined us for these safety events the past three years and we're looking forward to another successful event this year."
For more information about Missouri City, please watch the City website, like us on Facebook—fb/MissouriCityTX, follow us on Twitter and Instagram—@MissouriCityTX, and watch Missouri City Television (Ch. 16 on Comcast and Ch. 99 on AT&T U-verse).