Tuskegee University Ranked No. 2 Baccalaureate College in Nation, No. 1 in Research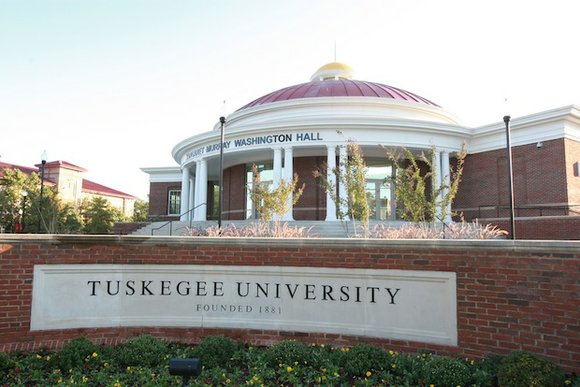 TUSKEGEE, Ala. (August 24, 2015) — For the fifth consecutive year, Tuskegee University is among the top baccalaureate colleges in the country. Washington Monthly has recently released their annual college guide today and Tuskegee is No. 2 among of 344 colleges and universities across the nation.
Founded in 1969, the non-profit bimonthly magazine focuses on U.S. government, culture, media and politics. The publication evaluated the schools based on service, social mobility and research categories. For the third consecutive year, the institution was No. 1 overall for the research category. According to the magazine, Tuskegee spent more than $17.61 million on research, which an increase from the 15.75 million reported in 2014.
The service criterion was determined by factors such as student participation in ROTC and Peace Corps programs and percentage of federal work-study funds spent on service. Tuskegee ranked No. 2 in ROTC participation. Social mobility was gauged by factors such as the number of students with Pell Grants and graduation percentage. According to the publication, 62 percent of Tuskegee's students are Pell Grant recipients.
For more information, including the entire list, go to:
http://www.washingtonmonthly.com/college_guide/rankings-2015/baccalaureate-colleges-rank-all.php
About Tuskegee University
Founded in 1881 by Booker T. Washington, Tuskegee University is home to approximately 3,000 students from the U.S. and 30 foreign countries. The academic programs are organized into seven colleges and schools: 1.) Andrew F. Brimmer College of Business and Information Science, 2.) College of Agriculture, Environment and Nutrition Sciences, 3.) College of Arts and Sciences, 4.) College of Engineering, 5.) College of Veterinary Medicine, Nursing and Allied Health, 6.) Robert R. Taylor School of Architecture and Construction Science, and 7.) School of Education.
Tuskegee University is accredited with the Southern Association of Colleges and Schools Commission on Colleges to award baccalaureate, master's, doctorate, and professional degrees. The following programs are accredited by national agencies: architecture, business, education, engineering, clinical laboratory sciences, nursing, occupational therapy, social work, and veterinary medicine.
To learn more about Tuskegee University, go to: www.tuskegee.edu.