Chris Bell To Hold Press Conference On Women's Equality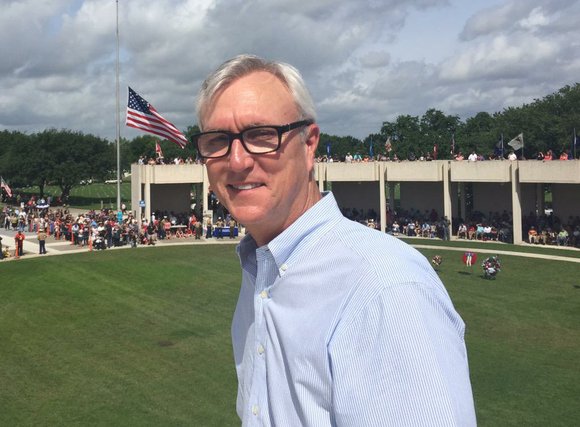 Mayoral Candidate Chris Bell will hold a press conference adjacent to the Planned Parenthood office on the Gulf Freeway at 10:00am. The event will be held at the corner of 2200 Eleanor Tinsley & 4600 Gulfcrest. Bell will be joined by Texas' 145th District Representative Carol Alvarado, Chair of the House Urban Affairs Committee, a former Board Member of Planned Parenthood and a statewide leader on women's health. Bell and Rep. Alvarado will address the importance of healthcare and economic fairness for Houston's women and families.
"Women's Equality Day is timely and highlights a critical issue of my campaign," said Bell. "Recent protests of Planned Parenthood prove that standing up to show support for the rights of Houston's women – even rights as basic as healthcare – is still vitally important."
"It is imperative that the next Houston mayor be an advocate for women and protect funding for vital healthcare programs offered by Planned Parenthood and other community organizations."
About Chris Bell:
Chris Bell has lived in Houston since 1988 and was elected to the Houston City Council in 1997, where he served as Chairman of the Council's Fiscal Affairs Committee and Ethics Committee and worked to clean up Houston's government and balance the budget. Chris was elected to Congress in 2002 and in his first term joined the Democratic Leadership as a member of the Democratic Whip Team. In 2006 Bell ran for Governor of Texas and made an unexpectedly strong showing against Governor Rick Perry. He is a partner at Berg Feldman Johnson Bell,and has served on numerous national and community boards. Alison, Chris' wife of 22 years, is a former Board Member of Planned Parenthood.
About Carol Alvarado:
State Representative Carol Alvarado is a native Houstonian and a lifetime resident of Houston's East End. Before being elected to the Texas House of Representatives she served on the Houston City Council from 2002-2008 and as Mayor Pro Tem from 2004-2006. She currently serves as Chair of the Urban Affairs Committee, Vice-Chair of the Special Purpose Districts Committee, and as a member of the House Rules and Resolutions Committee.