Serial Entrepreneur Alan "AP" Powell Is Available as a National Business Resource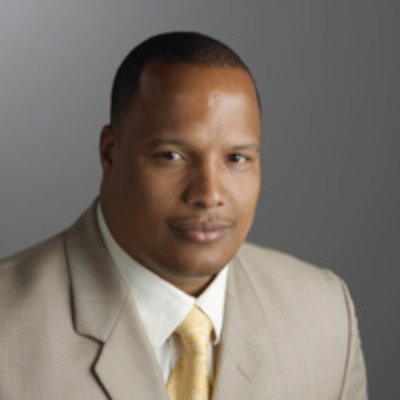 National. – The media management team for high-profile entrepreneur, Alan "AP" Powell, has announced availability to national press outlets as a business resource. Powell has diverse industry experience working with companies like NASCAR, Diageo, Harley Davidson, Coca-Cola, University of Phoenix and Miller-Coors and more. Recently he formed a groundbreaking partnership with Pocket Teller (Pocket Teller Card) , Pocket Tips™, and One Fee™. The companies, and the subsidiary products, were designed to educate, empower and ease the finances of the everyday consumer.
Powell is a Gulf War veteran with defined leadership skills and also The founder of Checkered Flag Run Foundation, whose mission is " investing in education to ensure every student gets across the finish line". As a respected member of the local Phoenix business community, Powell is able to discuss a variety of business topics with the media, such as:
Untraditional Media Applications for Fortune 500 Companies
Brand breaking multi-cultural strategies for innovative and emerging growth companies
Effective Philanthropy through Community Engagement
Identifying untraditional targets for mergers and acquisitions
Identifying unique capital resources for emerging growth companies

And more
There is a current lack of business media resources who are not retired or busy promoting their own enterprises or TV shows. "AP" can provide a candid, unbiased, and real-world point of view on all things business, specifically financial and major merger deals and non-profit visibility action items and trendy stories.
As a key player within the local and national business landscape, he plays a daily active role to drive business forward. Powell has created strategic alliances with Fortune 500 companies, venture capital firms and private equity opportunities. His know-how is highly sought after and his media availability is same-day via phone, Skype, email and in person.
Alan "AP" Powell left the military and started a career in the independent film and music business, where he quickly became recognized for being a music mogul by national publications after creating the largest deal in Texas history with T-Town Records in Dallas and Universal Music Group. He was also co-executive producer of independent films and soundtracks of Bullethead and Jacked Up. He later became Vice President of Business Development at The Firm - a Beverly Hills flagship entertainment company. While at The Firm, Powell continued to develop multiple industry contacts who could later be used as ambassadors for client programming. His unique talent to merge contact needs with client opportunities led to A-list prospect deals, and eventually a sports division that was spearheaded by Powell's relationship's with Evander Holyfield and Floyd Mayweather, Jr. The Firm, under the highly creative drive, AP, was influential in the development of major music collaborations, such as; Fieldy of Korn featuring E40, Fred Durst of Limp Bizkit featuring 8 Ball, Boris Kodjoe, actor and model Tyrese Gibson, actor and model, and Bill Bellamy, actor and comedian.
Beyond AP's Entertainment background, AP went on to Private Equity and he has strategic investments in over 40 companies. AP recently sold his interest in Napa Smith Brewery and Winery. AP also currently serves as an advisory Board Member and Vice Chairman for the City of Phoenix Aviation Board, 8th District African-American Advisory Council, 7th Congressional District Congressman, Ruben Gallego's Veterans Advisory Council and the Phoenix Military Veterans Commission.

For more information, visit www.apscottsdale.com