The Ensemble Theatre Kicks off its Children's Theatre Performances A Star is Bourne and My Hero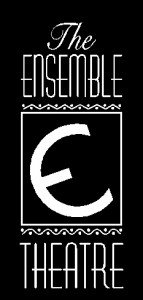 HOUSTON (August 26, 2015) – The Ensemble Theatre kicks off its youth theatre performances, A Star is Bourne and My Hero by , September 12 – September 26, 2015.
The two plays are creatively transitioned together and performed as one show.
"When we first launched our youth theatre in 2012, we noticed how exciting it was for the young people watching their performances and seeing their peers on stage," says Eileen J. Morris, The Ensemble Theatre Artistic Director. "Parents then began to question if we were going to do another series, which led to establishing our annual youth theatre series allowing more families with children of all ages to enjoy."
A STAR IS BOURNE:
By Yunina Barbour-Payne and Brandon Delagraentiss
A Star is Bourne, is the story of Destiny Young, a young aspiring artist who goes on a journey to know herself. She learns not only about the history of the music she wants to sing, but also matures into a young woman willing to take responsibility for herself and the contribution her art can make to society.
MY HERO:
By Tisha Dorn
Look up in the sky! It's a bird, it's a plane. No, it's a strong black man!!! Come join the youth of the Young Performers production, My Hero, as they battle against the forces of evil and defend their community. Will our heroes make it in time to save the day?
Showtimes: Saturday, September 12, 2015, 11:00am
Saturday, September 19, 2015, 11:00am
Saturday, September 26, 2015, 11:00am
Saturday, September 26, 2015, 1:30pm
Ticket Price: $10
For tickets: http://www.ensemblehouston.com/programs/ypp_childrens_theatre.html
The Ensemble Theatre Performance Centre, 3535 Main St. Houston, TX 77002
The Ensemble's youth theatre has become a popular annual series gaining recognition in the community for its format of professional quality theatre for youth, that is performed by youth. The shows are performed by students from the theatre's Young Performers Program (YPP), a training program for young people ages (6–17). Over 1,500 audience members attend their recent summer performances.
Since its inception in 1983, more than 5,000 Houston area youth, including some who are now professionals on Broadway, film and television, have participated in The Ensemble Theatre Young Performers Program, which combines the study of theatre, dance, music, arts education, technical, creative dramatics and performance.
The program offers an introductory overview of the arts through theatre, dance and music motivating youth to use theatre as a means to explore and inspire. The curriculum includes: theatre performance - exposure to acting styles and techniques, as well as, behind-the-scenes technical specialties; theatre theory – an exploration of theatre as a communication too and the use of theatre to interpret stories for audiences; dance/ movement, - the use of dance and/ or body language in characterization; and music – develops an understanding of the different ways instrument and song are used in theatre.
Information and Applications for classes can be downloaded from The Ensemble Theatre website: www.EnsembleHouston.org/programs. Call Teresa White, Artistic Associate at 713-870-4309, twhite@EnsembleHouston.com for additional details.
The Ensemble Theatre was founded in 1976 by the late George Hawkins to preserve African American artistic expression and to enlighten, entertain, and enrich a diverse community. The theatre is known as the only professional theatre in its region dedicated to the production of works portraying the African American experience. In addition to being the oldest and largest professional African American theatre in the Southwest, it also holds the distinction of being one of the nation's largest African American theatres that owns and operates its facility with an in-house production team. Board President Emeritus, Audrey Lawson led the capital campaign for The Ensemble's $4.5 million building renovations that concluded in 1997.
For more information, visit www.EnsembleHouston.org/programs.