Loretta Devine Sparking Laughs and Conversations in New Show
Jo-Carolyn Goode | 8/27/2015, 8:27 p.m. | Updated on 8/27/2015, 8:27 p.m.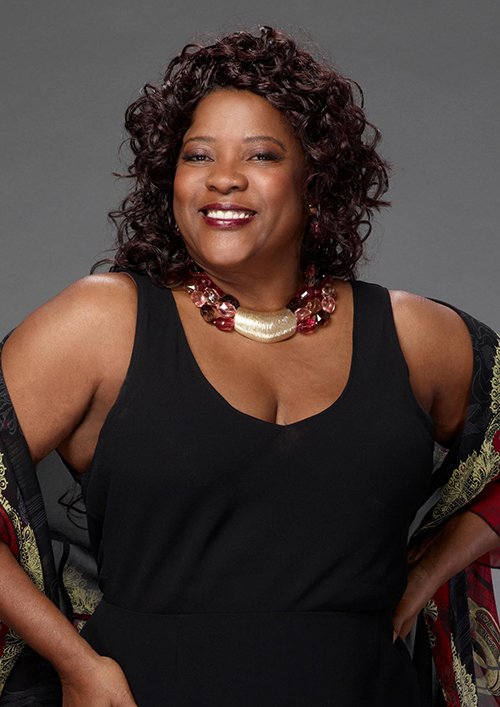 A Southern drawl with a hint of sweet tang, award winning actress Loretta Devine's voice is her signature. Its unmistakable pitch and tone can calm and comfort any toddler who is a fan of the caring hippo Nurse Hallie from the Doc McStuffins cartoon. The distinct nature of it evokes joy and laughter to the older crowd that has followed her body of work over the years and knows the drama and the funny that the actress can bring to any role. Devine with her unforgettable voice has brought characters to life that one can't help but love. And she is back again on the small screen making you laugh and think in the new comedy on NBC The Carmichael Show.
Based off the real life of comedian Jerrod Carmichael, the show that airs on NBC on Wednesday nights at 9/8c sparks the conversation for families as it covers current events and somewhat controversial taboo topics in a funny way. "They will have lots to talk about," said Devine about people when they watch this show. "We are talking about things that are important to people currently." Devine shared that some topics covered on the show are that of whether not people should have the right to carry guns, whether health food is really healthy for Black people, and drug testing.
The show is centered around Jerrod Carmichael and his relationship with his live-in girlfriend, played by Amber Stevens West, who are just a couple trying to navigate through love and life but can't because of Jerrod's parents. Devine plays the role of Cynthia Carmicheal, Jerrod's super religious, loud, proud mother who is quick to tell Jerrod and everyone the ways of Jesus and is against the cohabitation of the couple without a ring. She is married to Joe Carmichael, played by David Alan Grier, who really needs a filter since he says whatever he wants whether it offends others or not. Rounding out the cast of characters is Jerrod's comical brother Bobby, played by Lil Rel Howery.
The Carmicheal Show is just one of many projects Devine has her hands into. Later on this year fans of Being Mary Jane can see Devine on three episodes as the character Cece. She also has roles in three movies being released this season including Chapter & Verse, Norm of the North, and Caged No More. Last but not least she voices an old lady character on the video game King's Quest.
Devine stays so busy working I had to ask how does she relax. Believe it or not, Devine relaxes by diving into other artistic crafts. She is an avid painter and jewel maker. Although she has no desire to sell her pieces, she is often told by others that she should really give it some serious thought. "That's too much work," she said.
Thinking about her hometown of Houston brings about a calming smile for Devine as well. "Some of my best memories in life are rooted in Houston," she said. The Acres Homes lady comes to Houston every Christmas as many members of her family still reside in the city. She joked that one can always find a lots of grits in Houston and that the city has some of the most warm and loving people.
That warmth and love has followed Devine all the way to her home in LA and shows in every character she plays. Be sure to catch her in her new role as Cynthia Carmichael on The Carmichael Show every Wednesday on NBC at 9/8c.
For more information, visit www.nbc.com/the-carmichael-show.