Scholarship Program Establishes LeBron's Legacy Off the Court
Jesse Jackson | 8/27/2015, 8:16 p.m. | Updated on 8/27/2015, 8:16 p.m.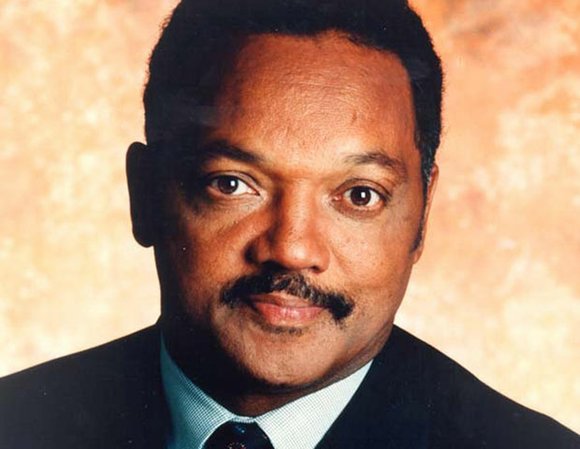 This year in the NBA playoffs, LeBron James silenced all the chatterers who questioned his legacy. He put his team, decimated by injuries, on his back and willed them to the NBA finals. He showed that he is the greatest basketball player in the game today.
Off the court, LeBron is building an even greater legacy, one that provides a model for athletes and leaders across the country. This month, while hosting an event for 5,000 students and their parents in his I Promise program at an amusement park, James announced that his foundation was teaming up with the University of Akron to provide a potential scholarship -- a full ride of tuition and fees worth $38,000 over four years -- to each of the approximately 1,000 students now in the "I Promise" program and to 1,300 more scheduled to be enlisted.
James was raised in Akron by a single mother who struggled to survive. On rising to prominence and wealth, he set up the LeBron James Family Foundation, which has focused on giving back to that community and helping at-risk kids.
James has done more than donate money. He's devoted time and energy through his foundation to build a remarkable program. And he's leveraged his stature to enlist other institutions as partners.
The I Promise program seeks to raise the graduation rate in Akron public schools. It sponsors a six-year program that provides mentoring, tutoring and after-school and summer school programs for at-risk youth. JP Morgan Chase provides technology staffers as volunteers to help ensure the kids stay on track for graduation.
The scholarship program is similarly leveraged. The University of Akron guarantees a full scholarship for every student in the I Promise program who graduates from high school with the appropriate grades and test scores for admission. Akron President Scott Scarborough said the university would join with the foundation to raise funds to support the scholarships. The first wave of students will come in 2021.
"These students have big dreams," LeBron said, "and I'm happy to do everything I can to help them get there. They're going to have to earn it, but I'm excited to see what these kids can accomplish knowing that college is in their futures."
James, who bypassed college to jump directly to the NBA, understands just how important this is. "As a kid growing up in the inner city and a lot of African-American kids, you don't really think past high school," he said. "You don't really know your future. You hear high school all the time, and you graduate high school and then you never think past that because either it's not possible or your family's not financially stable to even be able to support a kid going to college."
Ohio.com reported on Tracy Griffin, a single mom raising three kids and working two jobs, who was nearly moved to tears by the announcement.
"Just to know I don't have to worry about that ... to suddenly find I'm a parent who doesn't have to worry about their child's future, it's a blessing," Griffin said.