Governor Abbott Names Chair And Appoints Two To Board Of Pardons And Paroles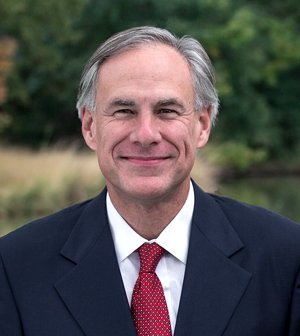 AUSTIN – Governor Greg Abbott has appointed Ed Robertson of Pflugerville and has reappointed David Gutierrez of Belton to the Texas Board of Pardons and Paroles for terms set to expire Feb. 1, 2021. The governor additionally designated Gutierrez as presiding officer. The Board makes parole decisions for Texas prison inmates, determines conditions for parole and mandatory supervision, and makes recommendations on clemency matters to the governor.
Ed Robertson is a 22 year veteran of public service. He is currently an advisor in the governor's planning and policy office. Previously, he served as a budget and performance analyst for the Legislative Budget Board and as a budget analyst for the City of Austin. He volunteers as an assistant coach for the Pflugerville Little League and as a parent volunteer at Hendrickson High School. Robertson received a Bachelor of Arts from The University of Texas at Austin and a Master of Science from Trinity University.
David Gutierrez has served on the Board of Pardons and Paroles since 2009. He has 35 years of experience in criminal justice and law enforcement, including 11 years as sheriff of Lubbock County. He formerly served as chair of the Texas Commission on Jail Standards and the Texas Correctional Office on Offenders with Medical or Mental Impairments Advisory Board, and he is past president of the Texas Corrections Association and the Texas Jail Association. Sheriff Gutierrez received a Bachelor of Science from Wayland Baptist University.
For more information, visit gov.texas.gov