Council Member Dave Martin's District E Newsletter - December 2015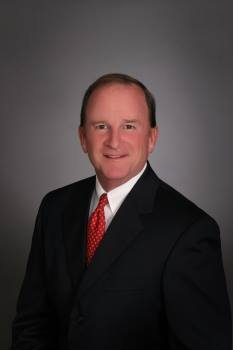 Residents of District E,
December brings a change of weather, time with family and Christmas gatherings. With that, the city has much in store for the Christmas season. The City of Houston will be celebrating this year with the 96th Annual Mayor's Holiday Celebration and Tree Lighting Ceremony presented by Reliant and taking place from 6:00 p.m. to 8:00 p.m. on Friday, December 4 at Hermann Square outside of City Hall. This yearly, free to the public event is a Houston tradition not to be missed that includes music, Santa, fireworks and family fun right in the heart of downtown. We invite you to attend to experience the spectacular fun and see the towering Christmas tree light up the streets of downtown Houston. In addition to the event, the public is encouraged to bring a new, unwrapped toy with them to donate to the Salvation Army of Greater Houston Area Command.
For more information regarding Christmas and holiday events happening around town during the month of December, please visit www.visithoustontexas.com/events/holidays-in-houston. Festivals, concerts, museum exhibitions, festive hotels and loads of holiday family fun can be found citywide!
Additionally this month, I want to remind District E residents, that the citywide runoff election is scheduled for Saturday, December 12. At this time, registered voters will have the opportunity to cast their vote for one of two mayoral candidates, Bill King or Sylvester Turner, to lead the city for the next four years. Additionally, there are three At-Large Council Member seats that are in the run off; these include At-Large 2 currently held by incumbent David Robinson, At-Large 4 which is currently held by Council Member C.O. Bradford and who has been term limited, and At-Large 5 currently held by incumbent Jack Christie. Get out and let your voice be heard!
Thank you for the privilege of serving and representing you at City Hall. I look forward to continuing to be the voice of District E constituents downtown and delivering services and CIP projects to the community.
From the entire District E office, we wish you a very Merry Christmas!
Sincerely,
Dave Martin
Election Day Results
On Tuesday, November 3 voters throughout the City of Houston weighed in on a number of city, county and state ballot items as well as local races for elective office. City of Houston Proposition 1, the Houston Equal Rights Ordinance (HERO), failed by a 20-point margin. Mayor Annise Parker subsequently announced she would not attempt to bring the issue up for reconsideration before the end of her final term this year.
City Proposition 2, however, passed with the support of 65% of Houston voters, thereby amending term lengths and limits for city elected officials. Elected officials in the City of Houston such as the mayor, controller and members of City Council will now serve a maximum of two four-year terms as opposed to the previous limit of three two-year terms. Council Member Martin supported this change and advocated for it in Council as conducive to good city government.