Pool Report #5: Governor Abbott's Business Development Mission To Cuba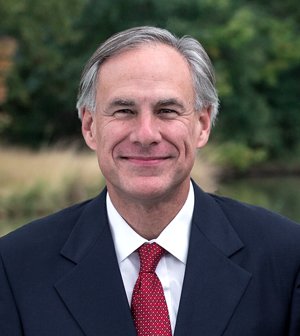 HAVANA - Cuba's minister of foreign trade and investment told Gov. Greg Abbott Wednesday that he believes the normalization of relations between Cuba and the United States is an inexorable process that won't be reversed no matter who is elected president in 2016.
"This is an historic process," said Rodrigo Malmierca Diaz, at a morning meeting on the third and last day of the governor's whirlwind visit to Cuba. "It's historic because it's been a long time and a lot of administrations and there weren't any changes, and now is when the changes are taking place. We think this process is irreversible, it's not going to be taken back."
"We think whoever gets elected president this process will continue," he said.
In the meantime Malmierca said, "the new situation regarding the U.S.-Cuba relationship has awakened the interest of many businesspeople around the world."
"They see a light at the end of the tunnel, thinking that the blockade can be lifted someday," he said, using the terms Cubans use to refer to the embargo, which remains in place despite President Obama reestablishing diplomatic relations this year.
Ending the embargo would require congressional action.
Malmierca recalled for Abbott a visit from Thomas Donahue, head of the U.S. Chamber of Commerce.
"He is a very strong militant of the Republican Party and his organization is working very actively for the election of the Republican Party," said Malmierca, who spoke through a translator, though, during a subsequent dialogue with Abbott, spoke in excellent English.
"He said the only thing that he agrees with President Obama was the change in the policy toward Cuba," Malmierca said of Donahue.
The same can probably be said of Abbott.
The governor replied as he has throughout his meetings in Cuba, leading a Texas trade delegation on the Cuba visit. He said he wants Texas poised to pounce if and when the embargo is lifted. But, in the meantime, Texas is ready and willing to find ways to develop and economic relationship with Cuba within the limits of current law.
"There is no state in the United States that is better for the economy and for entrepreneurship," Abbot said.
And, he said of those entrepreneurs, "They can work within the confines of certain rules of engagement and find a way to be successful. So many businessmen and women in Texas are very successful entrepreneurs that can a find a way to work with Cuba very, very successfully, in a way that will be beneficial to Texas, to the United States and for Cuba."
"You pointed out that once that process begins, it begins to accelerate and it takes on a life of its own," Abbott told Mercieca. "I think we are in that early stage of opening the door that leads to an acceleration and leads to greater business activity."
Diaz offered an outline for the Abbott delegation of the ways in which Cuba is modernizing its economy to make it operate more efficiently.
"Even though we keep the ideal of maintaining a socialist society to modernize we mean to make our country more efficient," he said, outlining three moves the government is making in that direction.