UNCF Exceeds Fundraising Goal at 2015 A Mind Is…Gala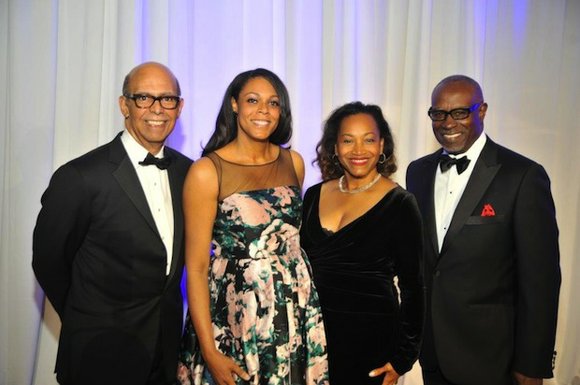 HOUSTON (November 24, 2015) – The United Negro College Fund (UNCF) A Mind Is…Gala, held on November 21, 2015 at the Hilton America Hotel, was attended by 500 guests raising a record $550,000, thus exceeding its annual fundraising goal. Under the leadership of Honorary Chairs Doug and Sarah Foshee and Gala Chairs Colleen Dippel and Laurie Vignaud, the gala was a glowing success.
The black tie evening of elegance brought together hundreds of business, civic and education leaders, and was met with the support of many sponsors including H-E-B, Brentwood Baptist Church, Macy's and Sysco Corporation, Joe and Claire Greenberg and Windsor Village Church Family.
"We are grateful for the commitment of our supporters and the investment they are making in better futures for our students and building a college ready culture here that will ensure a robust pipeline of qualified college graduates," Juana Collins, UNCF area development director, says.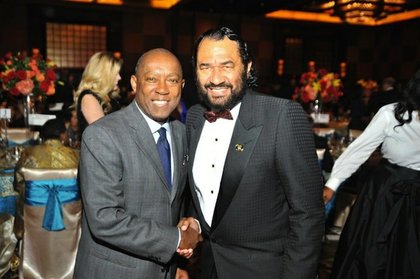 Guests were treated to a night of exciting entertainment by Grammy award-winning R&B artist Jeffrey Osborne, and a "You Should Be Mine" Raffle. Emcees for the evening were Khambrel Marshall and Gina Gaston.
Also in attendance was UNCF President and CEO Michael L. Lomax; Excellence in Education Honorees Anita & Gerald Smith; John and Drucie Chase Young Builders Honoree Ann Best; Raffle Chair Merele Yarborough, Mayoral Candidates Sylvester Turner and Bill King; Jeffrey and Kethia Webber, Mike Feinberg and a host of other local Houston corporate executives.
Proceeds from the event will provide much needed funds to send Houston students to and through college. In addition to providing scholarship dollars to students, funds will support UNCF's four Texas member institutions Huston-Tillotson University, Jarvis, Texas and Wiley College.
For information about how you can support the work of UNCF, please contact the New Orleans UNCF office at 504.581.3794.
About UNCF
UNCF - United Negro College Fund is the nation's largest and most effective minority education organization. To serve youth, the community and the nation, UNCF supports students' education and development through scholarships and other programs, strengthens its 37 member colleges and universities, and advocates for the importance of minority education and college readiness. UNCF institutions and other historically black colleges and universities are highly effective, awarding 20 percent of African American baccalaureate degrees. UNCF administers more than 400 programs, including scholarship, internship and fellowship, mentoring, summer enrichment, and curriculum and faculty development programs. Today, UNCF supports more than 60,000 students at over 900 colleges and universities. Learn more at www.uncf.org.