Officials: San Bernardino Shooter Apparently Was in Touch with Terror Subjects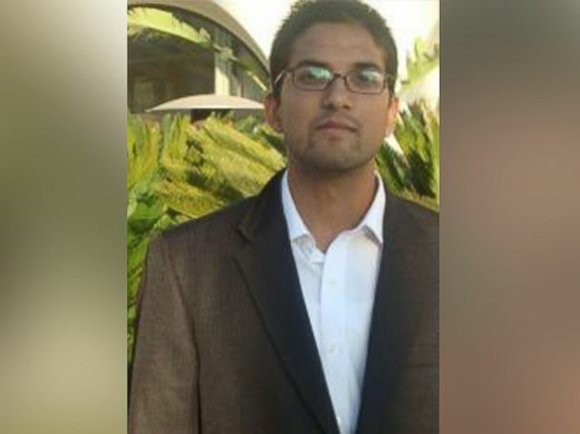 By Greg Botelho
CNN
(CNN) -- Syed Rizwan Farook -- who along with his wife, Tashfeen Malik, carried out the San Bernardino shooting massacre -- apparently was radicalized and in touch with people being investigated by the FBI for international terrorism, law enforcement officials said Thursday.
Farook's apparent radicalization contributed to his role in the mass shooting of 14 people Wednesday during a holiday party for the San Bernardino County health department, where Farook worked, sources said.
Still, it wasn't necessarily the only driver behind the carnage, as workplace grievances may have also played a role. President Barack Obama hinted as much Thursday when he said that the attackers may have had "mixed motives."
David Bowditch, assistant director in charge of the FBI's Los Angeles office, told reporters Thursday that Farook had traveled to Pakistan.
And two government officials said no red flags were raised when he'd gone to Saudi Arabia for several weeks in 2013 on the Hajj, the annual pilgrimage to Mecca that Muslims are required to take at least once in their lifetime. It was during this trip that he met Malik, a native of Pakistan who came to the United States in July 2014 on a "fiancée visa" and later became a lawful permanent resident.
Officials had previously said neither Farook and Malik were known to the FBI or on a list of potentially radicalized people. Nor had they had any known interactions with police until Wednesday.
Yet Farook himself had talked by phone and on social media with more than one person being investigated for terrorism, law enforcement officials said.
The communications were "soft connections" in that they weren't frequent, one law enforcement official said. It had been a few months since Farook's last back-and-forth with these people, who officials said were not considered high priority.
FBI official: 'What is the motivation for this?'
As to what role those communications played in the San Bernardino carnage, the official said, "We don't know yet what they mean."
Added Bowdich, from the FBI: "That is the big question for us: What is the motivation for this?"
San Bernardino Police Chief Jarrod Burguan echoed that sentiment, while adding that whatever led the two to launch Wednesday's assault, they could have killed more had they survived. He pointed to the discovery of hundreds of rounds of ammunition in their rented black SUV as well as in their apartment.
Authorities also found 12 pipe bombs there, as well as hundreds of tools that "could be used to construct IEDs or pipe bombs," the chief said.
"If you look at the amount of obvious pre-planning that went in, the amount of armaments (they) had, the weapons and the ammunition, there was obviously a mission here," added Bowdich. "We know that. We do not know why.
"We don't know if this was the intended target or if there was something that triggered him to do this immediately. We just don't know."
Chief: Shooter left party under 'angry' circumstances